Author: Daniel S, PhD; Last update: July 4th, 2021
Dear Friends,
First, Happy 4th of July to our friends from the US and to everyone else!
With this post, I would like to share with you recent findings related to the anti-cancer effect of an anti-depressant drug. In addition, I will also share with you a case report and a small clinical trial, both presenting positive results in Lung Cancer patients when using this drug.
The drug is promising and although it has been found active against cancer more than a decade ago, there was an increasing attention of the scientific community allocated to it. This is not usual, as many of the promising substances are forgotten after several years of academic research. 
While I am not in favor of anti-depressant drugs, they sometime help and part of cancer patients are using such drugs. When that is the case, switching to those anti-depressant drugs found to offer important value in the fight against cancer, makes very much sense. This is how, I hope, the information presented in this post will help people out there.
Before moving to the subject of this post, as always, I would also like to take the opportunity to give you a little update on how things are going on my side: 
I continue to do my best and answer e-mails from people that need my help. I apologize if sometimes there are delays in my response, but I am doing my best to answer while also doing the best to advance MCS Formulas supplement company. If I did not answered yet, please resend the e-mail.
As many of you know, MCS Formulas is the only way to sustainability and the only true solution I can think of that can keep me active in oncology field. More importantly, the primary goal of MCS Formulas is to provide outstanding food supplements and at the same time generate financial support that we can use to enable the translation of oncology solutions from academic field to clinical space that are valuable but lack financial support.
In order to be able to get to that point, MCS Formulas will have to stand out as one of the top supplement company.
I am glad to let you know that we are moving fast towards that point as we have one of the best service for a company that delivers food supplements Worldwide (we use FedEx to deliver in a few to several days at most locations). Next to the service, we are doing the best to make sure MCS Formulas supplements are the best.
On this line it is my pleasure to let you know that in June, we just introduced the World's best Boswellia food supplement that we call Boswellia MEGA AKBA. It is the best because:
It contains the highest amount of AKBA available in a capsule (one of the most relevant anti-inflammatory of all Boswellic acid)
In addition, it contains all the other Boswellic Acids
In addition, it contains BioPerine to help increase the bio-availability
In addition, it is delivered on our new Pro Liposomal technology platform to help increase the absorption
And there are NO ADDITIVES
The product is manufactured in Europe with active ingredients supplied by one of the best raw material manufacturer in the World, i.e. Sabinsa Corporation.
For more details, here is a link that takes you dirrectly to Boswellia MEGA AKBA page.
Introduction
Due to various reasons such as fast cellular division, cancer treatments, or during the spread through the body, cancer cells often end up with damaged cell membrane (Ref.). This is why cancer cells must be ready and able to repair cell-membrane damage quickly.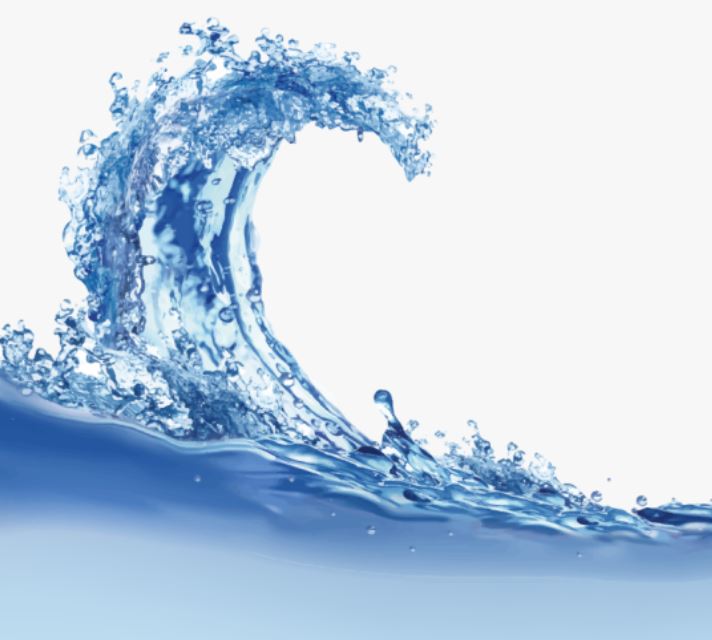 Recently, the scientists at the Danish Cancer Society's Research Center and the University of Copenhagen, have shown that in order to repair themselves, cancer cells use a technique called macropinocytosis (Ref.). 
Macropinocytosis is the process in which cancer cells, with damaged membrane, are pulling the intact cell membrane in over the damaged area and sealing the hole. It almost looks like the cell moves a hand out to cover her wound. This process is very fast, and it only takes minutes to be completed.
While the holes are sealed, the parts of the damaged membrane that have been removed, are traveling as small bubbles to the "recycling factory" of the cell, called lysosomes, where they are broken down. The process in which lysosomes are braking down damaged cell parts, is called autophagy, and it has often been addressed on this website.
Here is a nice description and photo showing how Macropinocytosis take place (Ref.).
In the same study, the Danish scientists have shown that when Macropinocytosis is inhibited with substances blocking the formation of the small membrane bubbles, cancer cells stop repairing themselves and die (Ref.). This may be due to the fact that as they divide fast, in contrast to normal cells, cancer cells require large amounts of energy and material for the formation of new cells. Blocking Macropinocytosis is as a result, a way to block one major source of fuel for cellular division.
While we already know that Autophagy is a key process in cancer, this study indicated that Macropinocytosis is another weak point of cancer cells that we can explore to increase the chance of beating cancer.
Therefore, the question is what are the drugs and/or the supplements that can inhibit Macropinocytosis to a level that is meaningfull enough for cancers, and weak enough for normal cells, since constitutive macropinocytosis is involved in the regulation of physiological processes (Ref.).
Macropinocytosis Inhibitors
Recently, scientists at Augusta University in USA, have performed an extensive study, testing 640 FDA‐approved compounds in order to identify macropinocytosis inhibitors (Ref.). 
Of all the drugs investigated, Imipramine stood out the most. It is one of the most effective macropinocytosis inhibitor. In addition, a major advantage is that it has a very well known safety profile, given that it has been introduced into medicine in the 1960s as a tricyclic antidepressant (TCA). The authors argued that other advantages of imipramine compared with currently used macropinocytosis inhibitors are its excellent bioavailability following p.o. administration (95%) and its relatively long biological half‐life (~20 h) (Ref.).
Note: as soon as possible I will also serch for supplements that may help on this line.
Imipramine and Cancer 
Beyond macropinocytosis inhibition activity, there is a large amount of scientific data on the anti-cancer activity (and even antiparasitic action) of Imipramine, in various cancer types, via various mechanisms:
In addition,
Imipramine Protects against Bone Loss by Inhibition of Osteoblast-Derived Microvesicles (Ref.)
It has antimalarial properties (Ref.)
antiparasitic – acts against both Antimony sensitive and resistant Leishmania donovani (Ref.)
Case Report and Study in Humans
Is Imipramine Helpful in the Treatment of Cancer? A Case Presentation and Discussion of Possible Clinical Implications
In 2018, Undine E Lang (at Universitäre Psychiatrische Kliniken (UPK), University of Basel in Switzerland) has a case report highlighting the potential behind Imipramine. More specifically, the report discussed the case of a 56-year-old man with lung tumor and metastases in the liver and lymph nodes. The patient was treated with multiple rounds of chemotheraphy but his prognosis was fatal according to the author.
Latter, the patient presented himself at the psychiatric department with a severe depressive episode, with depressed mood, loss of activity, feelings of hopelessness, sleep disturbances, suicidality and weight loss and loss of appetite and energy. The depression was treated successfully with imipramine 150mg per day. The doctors selected imipramine as they were aware this drug had been described to help also with small cell lung cancer.
Imipramine was established as a maintenance therapy over the next 36 months. Four years latter, the tumor in the lung was found to be smaller on thoracic CT performed The metastasis in the liver and lymph nodes decreased as well. The doctor finally points out that "The patient is still alive (6 years later), which is not according to the initial survival prognosis of 6 months." (Ref.)
Anticancer Effects of Imipramine, Repositioned Drug, for Small Cell Lung Cancer 
From July of 2013 to December of 2015, patients who diagnosed SCLC were enrolled in a small clinical study to investigate the added value of Imipramine for Small Cell Lung Cancer. Imipramine was prescribed 25 – 75mg according to patient's tolerance. Survival of two groups was imipramine prescribed group, 22 ± 6.3 month, and not prescribed group 13.0 ± 2.8 month. (P=0.105). Therefore, Imipramine has nearly doubled the average survival of the Imipramine-group.
Safety
https://www.ncbi.nlm.nih.gov/books/NBK557656/
Source and Application
Source: FDA approved drug – available under prescription and easily accessible for cancer patients as an anti depression medication.
According to the reports above, the daily dose used by the patients experiencing positive results was in the range of 75 mg to 150 mg.
Ideas to improve the effectiveness of Imipramine 
Combo with Nicolsamide https://www.ncbi.nlm.nih.gov/pmc/articles/PMC8033521/
Combo with Autophagy inhibitors such as HydroxyChloroquine or the proton pump inhibitor Omepazole that strongly affects lysosomes as well.
Disclaimer
This site is not designed to and does not provide medical advice, professional diagnosis, opinion, treatment or services to you or to any other individual. Through this site and linkages to other sites, I provide general information for educational purposes only. The information provided in this site, or through linkages to other sites, is not a substitute for medical or professional care, and you should not use the information in place of a visit, call consultation or the advice of your physician or other healthcare provider. I am not liable or responsible for any advice, course of treatment, diagnosis or any other information, services or product you obtain through this site. This is just my own personal opinion regarding what we have learned on this road.
Please read an extended version of the Disclaimer here: https://www.cancertreatmentsresearch.com/?page_id=1794
Related Articles