Author: Daniel S, PhD; Last update: May 23rd, 2022
Dear Friends,
Some of you were used with me publishing a post nearly every month. However, during the past year that did not happen. The reason for that is that while I continue to be involved in the oncology space as much as I can, my activity in the supplement company MCS Formulas takes a large part of my time.
Given the long time since my last post, before moving to the main subject of this Blog Post, I will first give you an update on where we are with MCS Formulas:
As I stated earlier when the company started its activity (Ref.), we will become one of the Worl's top food supplement company in size, and with that we will be able to have a sizeable positive impact in the oncology World, through our actions as a Social Enterprise.
Moving along this line, during the past year, at MCS Formulas we have succeeded to put in place a range of products, many of which are the best in the World in their category, and we have documents to support that for anyone questioning this statement. Example of such products are Boswellia MEGA AKBA (containing the largest amount of AKBA available in one capsule), Broccoli Ultra (containing the largest amount of Sulforaphane available in one capsule), Genistein Ultra (containing the largest amount of Genistein available in one capsule), and many more such products. In addition, we have put in place a very effective logistics process, to support fast shipping to most countries around the World, collaborating with outstanding partners such as FedEx and UPS.
So we have super products, good knowledge and top service, all glued together by the care, ethics and hard work that define us.
As a result, we have developed MCS Formulas, so that in multiple areas it is stronger than major supplement companies, in terms of products and speed of shipping for international and intercontinental orders. 
The quality level of our work and dedication is reflected by the reviews posted on our page by kind customers (collected by a 3rd party well-respected company, outside our influence), as well as by our partners, such as clinics, top wellness hotels, healthcare practitioners and coaches that are using our food supplements, because of their increased effectiveness.
To get to and maintain an increased level of effectiveness, we need to constantly address multiple points at the same time, i.e. the source of the raw material, the purity of the raw material, and the formulation of the supplement in the capsule, including the amount of active ingredients, and solutions to support their bio-availability. In addition, most of MCS Formulas supplements do not contain additives.
With this, I would like to take this opportunity and thank you so much to all those appreciating and supporting us, and promise I will continue to do the best I can, so that we provide the best, with the best intentions through everything we do. There is a lot of hard work to put in all this, but I promise you will see more and more great results as we move forward, related to both MCS Formulas products and its contribution as a Social Enterprise. 
Anyone interested in more information on some of the above points, is welcome to contact me, and it will be my pleasure to respond. Both positive and constructive criticism are very welcome.
Moving on to the subject of this post, I do believe Ivermectin is one of the most relevant repurposed drugs in terms of its potential to add value in oncology. However, this is not the only reason that motivates me now to write about it. Instead, it is because of multiple questions of people regarding the most common and relevant Ivermectin doses used in oncology. As a result, the post below will give a specific attention to that aspect. Next to that, the other very important reason to me is that positive case reports started to emerge, after its use by oncology cancer patinets.
As always, please note this is not a medical advise. Instead, here I am only consolidating scientific literature (biased by my own knowledge, approach and limitations). It may be used as input in the discussions with your oncologist, but it should not be directly implemented without the help of a medically trained person. Therefore, as always, this post and related conversations come with my Disclaimer.
Introduction
Ivermectin is an FDA-approved drug used to treat health challenges related to parasitic worms such as intestinal strongyloidiasis (a chronic infection), onchocerciasis (also called river blindness), and other parasitic infections. It is also approved as a topical treatment for head lice and skin related conditions such as rosacea. It has also been shown to have anti-viral activity against a broad range of viruses (Ref.1, Ref.2, Ref.3)
It has been used in a safe manner since 1970s, by over 200 million people worldwide (Ref.), and its contribution to saving human lifes has been recognised via the 2015 Nobel Prize in Physiology or Medicine (Ref).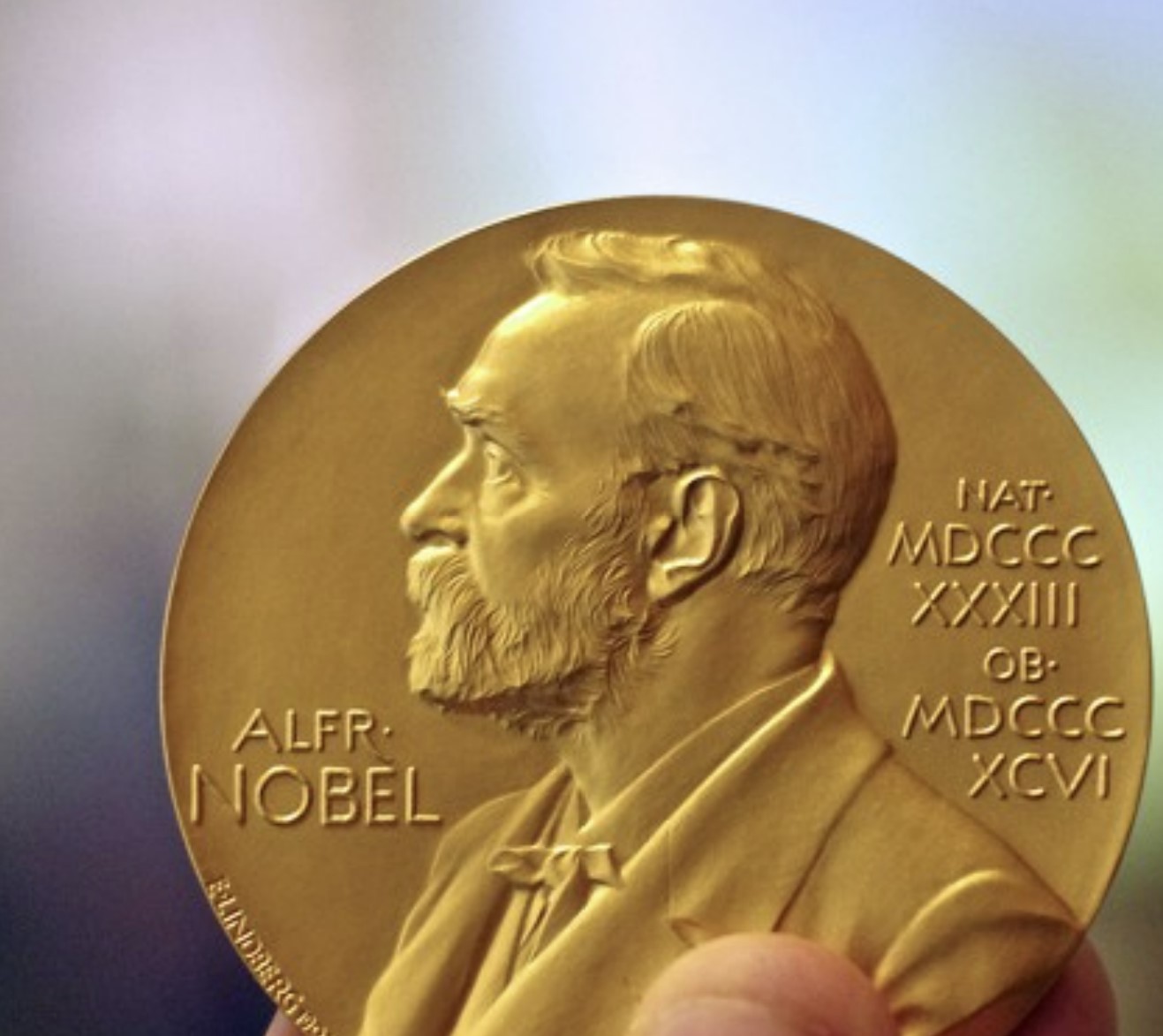 During 2020, Ivermectin has come into the spotlight after the discovery of its antiviral potential (I will not name the virus here so that the page is not downgraded by the search engine algorithms), by an Australian academic team (Ref.). Following that report and after performing research on the subject, I have included Ivermectin during May 2020 in the list of drugs and supplements with potential against the virus. The article can be found on this website, published on March 13th 2020.
I decided so fast to add this drug on the list of drugs with potential against the virus that caused the recent pandemic, as I was positively biased by my previous research related to this drug. And it seems I was right in my assessment, given all the positive results that have been observed after Ivermectin has been implemented during the past years to address the viral infection.
Now, I would like to make a similar statement regarding the anti cancer potential of Ivermectin. According to the scientific literature that we will address below, Ivermectin is one of the drugs standing on top of the list of repurposed drugs in oncology, due to its outstanding potential to fight cancer.
Indeed, this is a drug that stood out in my research of the scientific literature since 2014. At that time, there was not much information available on Ivermectin application in oncology – only reserch in the laboratory. In terms of application of Ivermectin outside the conventional use, the most relevant source of information I found at that time was by Dr. Simon Yu, and MD on Internal Medicine from the USA, intensively using Ivermectin to cure autism in children (Ref.).
During the past years, occasionally, this drug came up in our discussion either in the Blog or in the Forum section, in the cancer context and more recently in the virus-related discussions. However, I never allocated time to address the drug in details, because there was no case report published in a peer review article to demonstrate the potential of this drug against cancer in real life, beyond the academic research in the lab. At least not to my knowledge.
Fortunately, also during the past years we have seen an increased attention of the medical and scientific community towards the anti-cancer properties of this drug. In this context, an article has been recently published, including multiple positive case reports, demonstrating that Ivermectin can add value to the life of cancer patients. Therefore, this is a good time to address this drug, with the hope and expectation that many more cases like these will follow. 
Note: while going through the literature, I found one more publication on the use of Ivermectin on cancer patients, that will be shortly addressed below.
Ivermectin in Oncology – The Science
In laboratory, Ivermectin has been shown to be able to kill cancer cells of many types, such as
Prostate Cancer (Ref.)
Colorectal Cancer (Ref,)
Renal Cancer (Ref.)
Leukemia (Ref.)
AML (Ref.)
Hepatocellular carcinoma (Ref.)
and many others.
However, many substances have been shown to kill cancer in laboratory. So why woudl Ivermectin be more relevant?
Ivermectin, stands out in my view because it acts as a strong ionophore and up-regulates chloride channels (Ref.).
Indeed, Ivermectin is known to increase the activity of glutamate-chloride ion channel, increasing the influx of chloride ions inside the cells, and consequently blocking signal transmission between neurons and muscles. This is the main mechanism which is responsible for its antiparasitic effects. At a higher concentration, ivermectin also stimulates chloride channels in mammals.
While as we will see below Ivermectin works through multiple anti cancer mechanisms, I believe its interference with ion dynamics across cellular membrane is the most important property responsible for the anti cancer effects of Ivermectin (Ref.). This is because, the over activity of cancer cells vs normal cells requires an intense movement of ions outside-in and inside-out of ions such as Potassium, Chloride, etc.
During the past years, I have discussed why this ion dynamics is so important and in that context I addressed outstanding Ionophores such as Salinomycin or Ion transporters inhibitors such as Bufalin. Other ion transporter inhibitors known to have outstanding anti cancer properties are e.g. Oubain, Oleander, Digoxins, also known as Cardiac Glycosides.
Cardiac Glycosides, act on the K/Na exchange while Salinomycin mainly on Potassium. That is different compared to Chloride that is the initial target of Ivermectin. However, no matter which "string you pull" you end up affecting the dynamics of many other ions. So when you act on Chloride, you will end up also affecting Potassium and the other way around.
Actually, this is what electro-magnetic fields are also doing and this is why they have potential to affect the development of tumors, as they mess up with the ion dynamics. In turn, interference  with ion dynamics can have impact on e.g. intracellular pH and as a result impact functionality of various enzymes, and at a more general level interference with major intracellular pathways and mechanisms.
As a reminder, Salinomycin remains the most effective anti cancer drug I have seen, and I believe Ivermectin is not far from that in terms of potential. However, because of its accessibility, well known safety, and ease of implementation Ivermectin may be even more relevant.
Coming back to Chloride that is affected by Ivermectin, it may be interesting to remember that Chlorotoxin found in scorpion venom (see my post on scorpion venom) (Ref.) can also inhibit chloride channels. This leads to the opposite outcome in terms of Chlorine ion dynamics but the result is still killing the cancer cell (Ref.). This is a similar story with that of pro-oxidants and anti-oxidants treatment strategies in oncology. No matter which one you pick it will be effective against cancer as long as it is done in a coherent manner, so that the treatments used they are either pro- or anti-oxidants. Same here with Chlorine intracellular accumulation (by Ivermectin) or depletion by scorpion venom. We shoudl chouse either one, or the other but not both at the same time.
Nevertheless, academic research has indicated that Ivermectin can address many more mechanism that can lead to tumor suppression. Whether all or some of those mechanisms have at the base its ionophore activity remains to be seen. Nevertheless, the list of anti cancer mechanisms related to Ivermectin is outstanding:
This amazing list of activity explains why Ivermectin has such as large anti cancer potential.
Advertisement Section – Food Supplements Shop: MCS Formulas
Most relevant food supplements in the same shop, delivered fast all over the World. High amount of active ingredients and high Purity from best sources.
Ivermectin in Oncology – First Results in Humans
Source 1: When searching for new treatment options in oncology, in order to identify the value and not look at the noise, its best to look for two important aspects: clear science and at least a first indication that the treatment option has been applied in humans with some success. In other words, we look for good knowledge and signal of activity.
While the science is strong when it comes to Ivermectin, until the recent years we had no case report published in the scientific literature that would support the expectations from science. 
Fortunately, very recently a paper has been published where Ivermectin has been used as part of a drug cocktail in patients with no effective treatment options (Ref.). In this paper, 3 cases have been discussed and in each of the cases benefits have been observed after just adding a low dose of Ivermectin:
Case 1: A 69-year-old female diagnosed with invasive breast cancer underwent left breast partial mastectomy, but bone metastases and pleural dissemination appeared. After conventional treatments have become less effective, and intolerable side effects appeared, her doctors decided to switch to a combo of dichloroacetate, omeprazole, and tamoxifen. This helped to relieved her symptoms (bone pain, shortness of breath, and general fatigue) instantly but not completely. After adding a tablet of 12 mg ivermectin per day the pleural effusion has been stabilized and the tumor marker CEA started decline from 12.9 to 7.3, and cancer antigen 15-3 (CA15-3), from 302.3 to 229.4 in three months. (Ref.) Note: my understanding is that the Ivermectin has only been used here one time per week.
Case 2: A 54-year-old male was diagnosed with right femur osteosarcoma. While on conventional treatments, lung lymph node metastases and pleural dissemination appeared. At that point he could not walk out of his house himself because of shortness of breath and severe pain. His doctors, decided to switch to a combo of dichloroacetate, omeprazole, tamoxifen and ivermectin at a dose of 12 mg 2x/week, on Day 1 and Day 4. After only one cycle, all the symptoms were relieved dramatically, and he could go to the clinic on foot by himself. (Ref.)
Case 3: A 54-year-old male was diagnosed with right lung adenocarcinoma. While the chemo was initially effective, gradually it became less effective and metastases (bone and brain) appeared. His doctors, decided to switch to a combo of dichloroacetate, omeprazole, and ivermectin at a dose of 12 mg one time per week. However, his symptoms (cough, shortness of breath, pain, and appetite loss) did not improve. After increasing the dose of Ivermectin to 12 mg 2x/week, the symptoms were relieved. (Ref.)
While the results presented in this report may not be impressive, they demonstrate that Ivermectin has the potential to add good value to the life of cancer patients. 
The question is what can we do to maximize its value. One aspect that becomes imidiatly clear after reading the report above, is that the dose and the ferquency of administration used was very conservative. The other point is that delivering Ivermectin more targeted to the tumor via intravenous administration or rectal administration could maximize the effects of Ivermectin.
Source 2: After digging more into the literature, I found another very important report, on the use of high dose Ivermectin in paediatric patients with refractory AML. (Ref.). In this case, a 1 mg/kg dose has been used daily for six months with no major side effects, while bennefits have been also observed.
Source 3: In addition to the above, Dr. Simon Yu states "If you have Medically Unexplainable Symptoms (MUS) or cancer, you may consider trying Ivermectin, deworming medication.". (Ref.) In another post by Dr. Simon Yu he stated "I have experienced some dramatic responses for medically unexplained symptoms and some cancer cases.". He also stated "monthly de-worming for medically unexplained symptoms or for cancer patients might be a better solution". (Ref.) Dr. Simon Yu also liked to combine Ivermectin with Praziquantel another of his favorited anti parasitic drugs. 
Safety & Pharmacokinetics
Ivermectin provides a high margin of safety (Ref.). 
The half-life of ivermectin in humans is 12–36 hours, while metabolites may persist for up to three days (Ref.)
The peak plasma level seems to be achieved after about 4 hours, when taken orally (Ref.)
In line with the half-time, accumulation of ivermectin given every fourth day is minimal (Ref.)
While in normal conditions it will not cross the blood-brain barrier, hyperinflammation or drugs influencing P-gp may change that making BBB leaky. Long term administration of the drug may also influence that. Therfore, it is always best to increase the dose to the daily target dose step by step while observing if any side effects occurs.
Best administered with food (Ref.)
Application and Dose*
According to the scientific literature, Ivermectin has been administered so far orally, intravenously and rectally (Ref.).
Nebulized Ivermectin has also been proposed for direct delivery to the lungs and this could very much make sense for patients with tumors at the lungs (Ref.). In this case the authors have proposed solving Ivermectin in ethanol as described in the article. This is not a new concept to be discussed on this Blog as we have discussed similar concept for e.g. 3BP (Ref.).
The most suitable daily dose of Ivermectin as a repurposed drug in oncology has not been well defined yet. Therefore, before getting to a conclusion, we need to look at multiple refernces to identify the dose that could be high enough and safe enough to be used.
Based on the above, I would consider using
a dose of 0.6 mg to 1 mg/kg/day,
taken once a day (single dose), 
with food
If active cancer, I would take it in one of the following ways:
5 days ON and 2 days OFF, or
20 days  ON and 10 days OFF, or
if highly active cancer, I would take it continuously, at least in the first months
In non active cancer, I would take it in the following way: 10 days ON and 20 days OFF, repeat this during the second month so that there are two cycles performed, one after each other. I would do this, 2x/year.
I like the idea to combine it with one more anti parasitic such as Praziquantel, as ofte done bt Dr. Simon Yu.
NOTE:
The doses discussed above are coming from references following its use in humans, in some cases for as long as 6 months in pediatric patients. That sounds as a good safety profile at that dose.
Nevertheless, it must be made clear that the statement on the safety of the drug at normal dose comes from a very large set of data related to its use in humans, while the safety as stated at higher doses comes on very limited set of data. Therefore, I would never go to the target dose immediately when starting Ivermectin. Instead, if the target dose would be 1 mg/kg/day, I would start first with 0.1 mg/kg/day, and move step by step towards the 1 mg/kg/day during a few/several weeks. This approach will help to identify potential side effcets. And that, done with the support of a medical doctor.
Other References
Current state and outlook for drug repositioning anticipated in the field of ovarian cancer 
Ivermectin as an inhibitor of cancer stem‑like cells
Drug Repositioning for Cancer Therapy Based on Large-Scale Drug-Induced Transcriptional Signatures
*Disclaimer
This site is not designed to and does not provide medical advice, professional diagnosis, opinion, treatment or services to you or to any other individual. Through this site and linkages to other sites, I provide general information for educational purposes only. The information provided in this site, or through linkages to other sites, is not a substitute for medical or professional care, and you should not use the information in place of a visit, call consultation or the advice of your physician or other healthcare provider. I am not liable or responsible for any advice, course of treatment, diagnosis or any other information, services or product you obtain through this site. This is just my own personal opinion regarding what we have learned on this road.
Please read an extended version of the Disclaimer here: https://www.cancertreatmentsresearch.com/?page_id=1794
Related Articles