Author: Daniel S, PhD; Last update: Febraury 28th, 2021
Introduction
Dear Friends,
A few months ago I shared an article in the Forum section of this website, reporting on a successful treatment of a lung cancer patient with brain metastasis. In this case, the brain metastasis completely disappeared after the patient has been treated with Hydrogen Gas inhalation (Ref.). After sharing this article, two friends and long term contributors to this website (Manuel and J) have identified this treatment option as having good potential, and they continued researching the subject.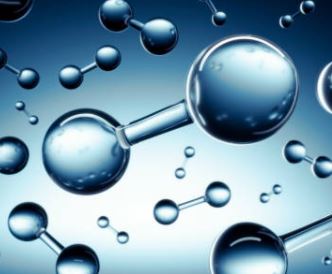 Manuel has been specifically interested in this treatment option as he is in a constant search for treatment options to address brain tumors, given that his dear mom is a glioblastoma patient for >5 years now. Clearly, Manuel is doing a great job in identifying and implementing valuable treatment options since survival of glioblastoma patients for so long time is a great achievement. Manuel has shared the information regarding the potential of Hydrogen Gas inhalation with other cancer patients. Recently, he contacted me letting me know that one of the patients he is in contact with has implemented this treatment option and achieved important results in shrinking brain tumors (the anecdotal report will be added later to this post, or to the related comments).
This anecdotal report of success in humans, together with the successful case report presented in the scientific literature and the emerging science indicating a great potential of Hydrogen Gas inhalation in oncology, triggered me to allocate time and write this post.
Therefore, we here have a high potential treatment options to address brain tumors, that is supported by facts and science, and at the same time it is accessible. In addition to addressing brain tumors, as I will further discuss, this is a good tool to try to address tumors in general and to try and recover patients from longer term side effects induced by conventional oncology treatments.
Below, I would like to give you some background on Hydrogen Gas inhalation, the case reports, the science behind, how to access this treatment option and how it is typically applied. If you like this content please don't forget to share, to possibly save a life. If you like me to continue consolidating such content for you, please push the Donate button to support or consider buying your food supplements at MCS Formulas.
All food supplements you need, delivered fast all over the World with FedEx. High amount of active ingredients, purity and fair prices.
Hydrogen 
Hydrogen Gas (or molecular hydrogen, H2) is made up of two hydrogen atoms bonded together. It consists out of 2 electrons and 2 protons, that create a neutrally charged molecule. It has a high lipid solubility and permeability. This allows molecular hydrogen to move through cell membranes and reach the inside cellular space where it can act on various parts of the cell such as mitochondria and nucleus (Ref.). The same property also allows molecular hydrogen to cross the blood-brain barrier (Ref.).
During the past decade, the research on hydrogen in relation to its potential health benefits has started to gain momentum suggesting that hydrogen therapy may induce various health benefits such as:
to treat pulmonary symptoms of acute lung injury, asthma and chronic obstructive pulmonary disease (Ref.)
decreases brain water content (Ref.)
protects against sepsis related side effects such as apoptosis and necrosis of cells due to reactive oxygen species (Ref.)
has a blood alkalizing effect (.)
reduces parasite-induced liver inflammation (Ref.)
general solution to protect against oxidative damage (Ref.)
helps prevent accumulative muscular fatigue after sever exercise (Ref.)
alleviates nonalcoholic fatty liver disease (Ref.)
neuroprotective – significant improvement of Parkinson disease patients (Ref.)
reduces allergic reaction (Ref.)
helps fight  obesity and diabetes (Ref.)
A recent phase 2 trial, has demonstrated that hydrogen therapy can be highly effective against Chronic graft-versus-host-disease (cGVHD) due to stem cell transplantation used in the treatment of benign and malignant hematopoietic diseases (Ref.). In this trial, the survival rate at 4 years in the response group was significantly higher than the nonresponse group (86.6% vs 0%; p= 0.000132). 
Another recent study has indicated that Hydrogen gas inhalation therapy significantly alleviates radiation-induced bone marrow damage without compromising anti-tumor effects (Ref.) and has the potential to alleviate nephrotoxicity induced by an anti-cancer drug cisplatin without compromising anti-tumor activity (Ref.).
Hydrogen and Cancer
Hydrogen as a Powerful Antioxidant
Last year, I published a post discussing in details the relevance of reactive oxygen specifies and anti-oxidants in cancer (Ref.). I specifically focused that post on a strategy to fight cancer by increasing the intracellular level of reactive oxygen species (ROS). This approach goes hand in hand with chemo- and radiotherapy, to help increase their effectiveness (Ref.). Therefore, in my view pro-oxidant strategy is a pulsed strategy mainly build around conventional treatments.
Actually, there are pro-oxidant treatments that can be continuously applied, and others only pulsed due to their potential side effects. To be even more specific, pro-oxidant treatments can be clustered in two categories:
treatments that generate a pro-oxidant effect in cancer cells only (or mainly) (such as high dose vitamin C, Artemisinin, etc.) – such approaches can be applied for long periods of time (i.e. not necessarily only around conventional therapies)
treatments that increase ROS in many types of cells regardless if they are cancer cells or normal cells (such as chemotherapy, paracetamol, etc.) – such approaches should only be used in a pulsed manner if the choice is to use them, since it will not be sustainable for the body as a whole for a long period of time
In the same article, I mentioned that both increasing and decreasing the level of anti-oxidants in cancer can help fight cancer. 
Indeed, tight regulation of ROS levels is crucial for cellular life. Cancer cells are much more sensitive to that since due to their hyperactivity, they produced an increased level of ROS and at the same time a higher level of anti-oxidants to keep ROS in balance, and not damage the cancer cell.
In other words, from reactive oxygen species and anti-oxidants point of view, cancer cells are walking on a narrower path compared to the normal cells.
Hydrogen is a tool to fight cancer that disrupts this balance by increasing the anti-oxidant level. Indeed, during 2007, an article has been published in the prestigious magazine Nature Medicine, demonstrating that Hydrogen acts as a therapeutic antioxidant by selectively reducing cytotoxic oxygen radicals (Ref.).
So, why reducing ROS would help fighting cancer?
In cancer, high levels of reactive oxygen species can support development and spread of tumors via at least two major mechanisms:
increase receptor and oncogene activity, and the stimulation of growth factor-dependent pathways or oxidizing enzymes induce genetic instability (Ref.1, Ref.2, Ref.3) 
ROS is known to mediate the proliferation and migration of cancer

An enzyme called Plasmin can degrade various components of the extracellular matrix of the tumor (ECM), such as fibrin and collagen, and participates in the activation of matrix metalloproteinases (MMPs), which are highly efficient in the degradation of the ECM (Ref.1, Ref.2). Both plasmin and MMPs degrade ECM proteins, allowing tumors to advance. This facilitates the proliferation, invasion and metastasis of tumor cells. ROS have been found to enable the efficient conversion of Plasminogen to Plasmin at the cell surface. It does that by upregulation of the complex of uPA with its receptor (uPAR), which in turn allows the efficient conversion of plasminogen to plasmin (Ref.).
As a side note, interestingly, Amiloride (a drug we discussed in the context of another anti-cancer strategy (Ref.)) inhibits u-PA (Ref.), inhibiting the generation of plasmin.
Therefore, strong antioxidants such as Hydrogen would act against mechanism that support cancer progression. You could also imagine this action of anti-oxidants as a way to encapsulate tumors. This is a little similar concept (but different mechanism) as Pauling and Cameron imagined the anti-cancer activity of their medium-dose Vitamin C (see the Mechanism section here). This makes me think that a combination of Hydrogen therapy with metronomic Vitamin C would be good. Note, that by metronomic I mean a lower dose Vitamin C compared to that use to generate pro-oxidants effects, and applied for longer periods of time (several hours or more, at e.g. 0.5-5g/hour – this could also be done with Vitamin C taken orally, but even better with a pump delivered intravenously).
To conclude the discussion on anti-oxidant vs. pro-oxidant strategy to fight cancer, I would state the following:
According to literature anti-oxidants and pro-oxidants can both kill or fuel cancer – they are considered double‐edged swords
The cancer promoting activity takes place when we use anti-oxidants or pro-oxidants, but not at a level high enough to generate an unbalance that is detrimental to cancer cells
This is why, if we intend to fight cancer along this line, it is important to pick our battle (pro- or anti-oxidant) and build a coherent strategy around that (i.e. not just a bit of that and a bit of the other)
Typically, we need to pick the side that supports the core treatment (a core treatment could be chemo that can be considered as pro-oxidant; another could be an intense anti-cancer diet that is focused on anti-oxidants in most of the cases)
Therefore, in order to make use of their "cancer-kill" potential anti-oxidants and pro-oxidants have to be clustered and enhanced via distinct, coherent and focused therapies. Such a strategy focused along the pro-oxidant direction has been discussed here (Ref.)
Indeed, strong anti-oxidants such as NAC have been shown to have anti-proliferative effects in breast cancer patients (Ref.) (note: in this case the anti-cancer effect has been attributed to metabolic modulation by NAC). Similarly, hydrogen has also been suggested as a potential metabolic inhibitor and mitochondria activator (Ref.). In addition, hydrogen can induce inhibition of secretion of cytokines such as interleukin-4, interleukin-13, interleukin-6 and tumor necrosis factor-α (Ref.).
Nevertheless a main anti-cancer activity related to hydrogen seems to be related to it's strong anti-oxidant profile.
One of the major reasons why hydrogen acts as an anti-oxidant is because it reacts with one of the most aggressive ROS (Ref.) Another anti-oxidant activity seems to be related to the fact that hydrogen activates Nrf2 expression (Ref.). As discussed previously (Ref.), Nrf2 is the master regulator of antio-oxidants in the cells. Indeed, a pilot study has shown that drinking hydrogen-rich water positively affects serum antioxidant enzymes in healthy men (Ref.).
Using the Powerful Antioxidant properties of Hydrogen to Kill Cancer: Making Tumors Drop Off
One of the first experiment to demonstrate the anti cancer activity of Hydrogen was performed in a skin squamous carcinoma mouse model. The results, have been published in 1975 in the prestigious journal Science (Ref.). Here, mice with squamous cell carcinoma were exposed for periods up to 2 weeks to hydrogen in order to see if this free radical decay catalyzer, would cause a regression of the skin tumors. "After a first 10-day period of exposure of the mice to the hydrogen-oxygen therapy it was found qualitatively (i) that the tumors had turned black, (ii) that some had dropped off, (iii) that some seemed to be shrunk at their base and to be in the process of being "pinched off," and (iv) that the mice appeared to suffer no deleterious consequences." (Ref.) This effect was not observed when the mice were exposed to other gases such as helium and oxygen. At the end of their article the authors predicted that this anti-cancer activity may be due to the reaction of hydrogen with the most potent oxidant known to mankind, i.e.  OH radical. 30 years later, that has indeed demonstrated to be the case (Ref.).
Latter, scientific research indicated that hydrogen therapy could be relevant against various forms of cancer, such as
gastric cancer (Ref.
endometrial cancer (Ref.)
fibrosarcoma (Ref.)
tongue carcinoma (Ref.)
ehrlich ascites tumor cells (Ref.)
gallbladder cancer (Ref.)
glioblastoma (Ref.)
colorectal cancer (Ref.)
etc. (the type of anti-cancer mechanisms related to the molecular hydrogen makes it relevant for most cancers)
Hydrogen Theraphy: Results in Humans
Brain Metastases Completely Disappear in Non-Small Cell Lung Cancer Using Hydrogen Gas Inhalation: A Case Report https://www.ncbi.nlm.nih.gov/pmc/articles/PMC6927257/
"We report a 44-year-old woman diagnosed with lung cancer with multiple metastases in November 2015. Oral targeted drugs were initiated after the removal of brain metastases, and most lesions remained stable for 28 months. In March 2018, intracranial multiple metastases, as well as hydrocephalus accumulation in the third ventricle and lateral ventricles, and metastases in bone, adrenal gland, liver were noted. Hydrogen-gas monotherapy was started to control the tumor a month later. After 4 months, the size of multiple brain tumors was reduced significantly, and the amount of hydrocephalus in the third ventricle and lateral ventricles reduced significantly. After 1 year, all brain tumors had disappeared, and there were no significant changes in metastases in the liver and lung."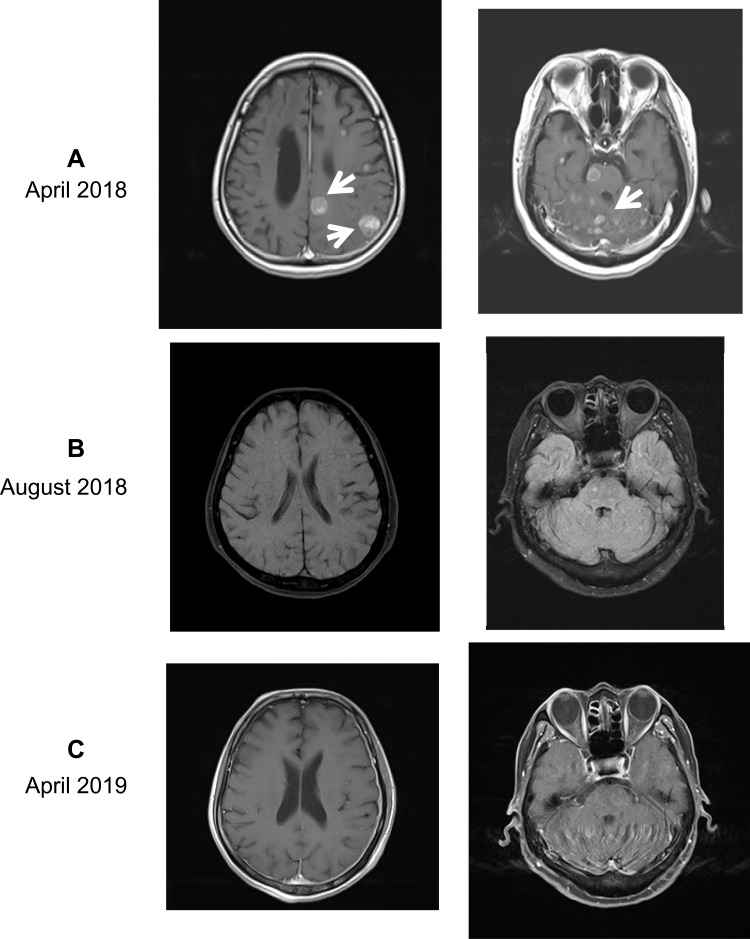 "Real world survey" of hydrogen-controlled cancer: a follow-up report of 82 advanced cancer patients (Ref.) – prospective follow-up study of 82 patients with stage III and IV cancer treated with hydrogen inhalation with the following results:
"After 4 weeks of hydrogen inhalation, patients reported significant improvements in fatigue, insomnia, anorexia and pain.
Furthermore, 41.5% of patients had improved physical status, with the best effect achieved in lung cancer patients and the poorest in patients with pancreatic and gynecologic cancers. 
The greatest marker decrease was in achieved lung cancer and the lowest in pancreatic and hepatic malignancies.
Of the 80 cases with tumors visible in imaging, the total disease control rate was 57.5%, with complete and partial remission appearing at 21-80 days (median 55 days) after hydrogen inhalation.
The disease control rate was significantly higher in stage III patients than in stage IV patients (83.0% and 47.7%, respectively), with the lowest disease control rate in pancreatic cancer patients."
Conclusion: "In patients with advanced cancer, inhaled hydrogen can improve patients' quality-of-life and control cancer progression."
Hydrogen therapy can be used to control tumor progression and alleviate the adverse events of medications in patients with advanced non-small cell lung cancer (Ref.)
Hydrogen gas therapy induced shrinkage of metastatic gallbladder cancer: A case report (Ref.)
"The patient refused other treatments and began daily hydrogen inhalation therapy. After 1 mo of treatment, the gallbladder and liver tumors continued to progress, and intestinal obstruction occurred. After continuous hydrogen therapy and symptomatic treatments including gastrointestinal decompression and intravenous nutrition support, the intestinal obstruction was gradually relieved. Three months after hydrogen therapy, the metastases in the abdominal cavity gradually reduced in size, her anemia and hypoalbuminemia were corrected, lymphocyte and tumor marker levels returned to normal, and the patient was able to resume normal life."
Hydrogen gas restores exhausted CD8+ T cells in patients with advanced colorectal cancer to improve prognosis https://pubmed.ncbi.nlm.nih.gov/30542740/
"A total of 55 patients with histologically and clinically diagnosed stage IV colorectal carcinoma were enrolled between July 2014 and July 2017. The patients inhaled hydrogen gas for 3 h/day at their own homes and received chemotherapy at the Tamana Regional Health Medical Center (Tamana, Kumamoto, Japan)." … "Collectively, the present results suggested that hydrogen gas reverses imbalances toward PD‑1+ CD8+ T cells to provide an improved prognosis."
Interestingly, and against my expectations, it had been suggested that Hydrogen theraphy may reduce side effects of chemo and radio therapy while not affecting their effectiveness (Ref.1, Ref.2). Nevertheless, I would avoid combining Hydrogen therapy with chemo and radio – that means I woudl only use hydrogen gas starting several days ( about 5-7) after the conventional therapy has been performed. Consequently, it may be a good tool to use, to try and recover from such side effects as those induced by conventional oncology treatments.
Side Effects
Hydrogen and helium mixed gas has been used in diving for a long time, and divers have no obvious adverse reactions even when breathing high-pressure hydrogen. In addition, bacteria in the colon of humans and animals also produce a certain level of hydrogen. Blautia coccoides and Clostridium leptum produced the largest amount of hydrogen (Ref.).
"no adverse events were observed in the 55 patients who inhaled hydrogen gas for 3 months in the present study" (Ref.) 
How to administer Hydrogen
Hydrogen can be delivered in various ways:
Inhalation of hydrogen
Taking a bath in hydrogen water (Ref.)
Using hyperbaric hydrogen chambers
Administered via intravenous injection of hydrogen in saline (Ref.)
Drinking hydrogen dissolved in water (Ref.)
We can also try to increase the hydrogen production by intestinal bacteria via diet (Ref.).
However, to ensure therapeutic effectiveness, the best way is to inhale hydrogen, unless we intend to address tumors that could be reached by drinking hydrogen-rich water.  "The inhaled hydrogen should be delivered at sufficiently high concentrations to rapid allow entry into tissues, and with enough time to produce a dose-accumulation effect." (Ref.)
After inhalation, hydrogen will end up distributed in various organs. Hydrogen distribution by organ has been discussed here (Ref.).
Regarding the inhalation method, one paper describes the following:
"H2 was produced by a H2–oxygen nebulizer (H2 66.7% and oxygen 33.3%; maximum gas flow, 3 L/min; AMS-H-03, Shanghai Asclepius Meditec, Shanghai, China). Enrolled patients inhaled the gas mixture for 4–6 hours every day and underwent imaging examination every month until the existing lesions progressed significantly or new metastases appeared." (Ref.) In this way, hydrogen inhalation maintains high blood levels, equivalent to 600 μM which inhibits cancer cells growth in vitro (Ref.1, Ref.2).
In another study, the patients inhaled hydrogen gas for 3 h/day at their own homes. "The patients inhaled hydrogen gas for 3 h daily at their own homes through a cannula or mask, rented or purchased by themselves, connected to a Hycellvator ET 100 (Helix Japan, Co., Ltd., Tokyo, Japan)" … "The Hycellvator ET 100 (Helix Japan, Co., Ltd.) generates 1.67 l/min hydrogen gas (hydrogen purity, 99.99%) by electrolysis. As measured by gas chromatography at Kureha Special Laboratory (Iwaki, Fukushima, Japan), the gas generated consisted of 680,000 ppm hydrogen gas and 320,000 ppm oxygen gas." (Ref.)
Therefore, the studies observing positive results used the following conditions:
3-6 hours inhalation of the gas, for months
the 3-6 hours inhalation was a continuous process
the Chinese gas generator, generated 3 L/min gas containing molecular hydrogen 66.7% and oxygen 33.3%. That means about 2l/min pure hydrogen.
the Japanese gas generator, generated 1.67 l/min pure hydrogen gas, delivered via a mixture of hydrogen 68% and oxygen 32%.
Example of Hydrogen Generators
I am not sure which Generator is the best in terms of brands, but here are a few examples of generators and related prices as I received from Manuel and what I could find online:
According to Manuel, the patient reporting positive results with the brain metastasis used the Chinese generator.
In case you find other generators that can provide 2-3 L/min of gas containing hydrogen, please share that as a comment to this post.
Increasing the anti cancer potential of Hydrogen 
According to this study, inhibition of autophagy facilitates hydrogen gas-mediated cancer cell apoptosis (Ref.). Therefore, adding autophagy inhibitors to Hydrogen therapy makes sense. A well known autophagy inhibitor previously discussed on this website is HydroxyChloroquine (Ref).
Another way to possibly maximize the chance of a positive outcome with Hydrogen therapy could be by combining it with metronomic Vitamin C as discussed above.
In addition, adding N-Acetyl-Cysteine (a strong anti-oxidant) at a dose such as 1g/day could add value. 
Other articles to read on the same subject
Alfonso from Spain, at CancerIntegral, also wrote recently a very nice post on Hydrogen as an anti-cancer therapy, which I very much recommend reading here. Alfonso has a similar story as mine, and at CancerIntegral he is publishing high quality posts on oncology treatment options. His posts are in Spanish but you can use Google translate option to read his posts in your own language. 
All food supplements you need, delivered fast all over the World with FedEx. High amount of active ingredients, purity and fair prices.
References
Hydrogen acts as a therapeutic antioxidant by selectively reducing cytotoxic oxygen radicals https://www.nature.com/articles/nm1577
Acute oxidative stress induced by ischemia-reperfusion or inflammation causes serious damage to tissues, and persistent oxidative stress is accepted as one of the causes of many common diseases including cancer. We show here that hydrogen (H2) has potential as an antioxidant in preventive and therapeutic applications. We induced acute oxidative stress in cultured cells by three independent methods. H2 selectively reduced the hydroxyl radical, the most cytotoxic of reactive oxygen species (ROS), and effectively protected cells; however, H2 did not react with other ROS, which possess physiological roles. We used an acute rat model in which oxidative stress damage was induced in the brain by focal ischemia and reperfusion. The inhalation of H2 gas markedly suppressed brain injury by buffering the effects of oxidative stress. Thus H2 can be used as an effective antioxidant therapy; owing to its ability to rapidly diffuse across membranes, it can reach and react with cytotoxic ROS and thus protect against oxidative damage.
Signal transduction by reactive oxygen species https://www.ncbi.nlm.nih.gov/pmc/articles/PMC3135394/
Although historically viewed as purely harmful, recent evidence suggests that reactive oxygen species (ROS) function as important physiological regulators of intracellular signaling pathways. The specific effects of ROS are modulated in large part through the covalent modification of specific cysteine residues found within redox-sensitive target proteins. Oxidation of these specific and reactive cysteine residues in turn can lead to the reversible modification of enzymatic activity. Emerging evidence suggests that ROS regulate diverse physiological parameters ranging from the response to growth factor stimulation to the generation of the inflammatory response, and that dysregulated ROS signaling may contribute to a host of human diseases.
From Plasminogen to Plasmin: Role of Plasminogen Receptors in Human Cancer https://www.ncbi.nlm.nih.gov/pmc/articles/PMC4264222
Cell surface-associated proteolysis mediated by plasmin (PLA) is an essential feature of wound healing, angiogenesis and cell invasion, processes that are dysregulated in cancer development, progression and systemic spread. The generation of PLA, initiated by the binding of its precursor plasminogen (PLG) to the cell surface, is regulated by an array of activators, inhibitors and receptors. In this review, we will highlight the importance of the best-characterized components of the PLG/PLA cascade in the pathogenesis of cancer focusing on the role of the cell surface-PLG receptors (PLG-R). PLG-R overexpression has been associated with poor prognosis of cancer patients and resistance to chemotherapy. We will also discuss recent findings on the molecular mechanisms regulating cell surface expression and distribution of PLG-R.
Anti-inflammatory and antitumor action of hydrogen via reactive oxygen species https://www.ncbi.nlm.nih.gov/pmc/articles/PMC6096066/
Hydrogen (H2) has advantages that lead it to be used as a novel antioxidant in preventive and therapeutic applications. H2 can permeate into biomembranes, cytosol, mitochondria and nuclei, and can be dissolved in water or saline to produce H2 water or H2-rich saline. H2 selectively reduces oxidants of the detrimental reactive oxygen species (ROS), including hydroxyl radicals (·OH) and peroxynitrite (ONOO−), which serve a causative role in the promotion of tumor cell proliferation, invasion and metastasis, but do not disturb metabolic oxidation-reduction reactions in cell signaling. Compared with traditional antioxidants, H2 is a small molecule that can easily dissipate throughout the body and cells; thus, it may be a safe and effective antioxidant for inflammatory diseases and cancer, since ROS usually initiates tumor progression. Treatment with H2 may involve correction of the oxidative/anti-oxidative imbalance and suppression of inflammatory mediators. Therefore the present review will discuss the anti-inflammatory and anti-tumorigenic action of H2 via ROS.
 
Disclaimer
This site is not designed to and does not provide medical advice, professional diagnosis, opinion, treatment or services to you or to any other individual. Through this site and linkages to other sites, I provide general information for educational purposes only. The information provided in this site, or through linkages to other sites, is not a substitute for medical or professional care, and you should not use the information in place of a visit, call consultation or the advice of your physician or other healthcare provider. I am not liable or responsible for any advice, course of treatment, diagnosis or any other information, services or product you obtain through this site. This is just my own personal opinion regarding what we have learned on this road.
Please read an extended version of the Disclaimer here: https://www.cancertreatmentsresearch.com/?page_id=1794
Related Articles