Summary
This article refers to a plant extract that
It is accessible and cheap
It was demonstrated in multiple trials on humans to induce complete remission of non melanoma skin cancers and benign tumours in most cases

Demonstrated complete remission in basal cell carcinomas (BCCs), squamous cell carcinomas (SCCs) and the benign tumours keratoses and keratoacanthomas
Due to it's mechanism of action, kills dormant cancer cells too

Used as a cream for topical application (but also intravenously in a clinical trial)
Based on pre-clinical trials it could kill many other types of cancer cells
Therefore it may be tested on visible tumours of other types
A home-made preparation method is also discussed below
From Eggplants to Cancer Treatments
Recently, I was reading a scientific article discussing the investigation of various natural alkaloids ant their action against cancer stem cells. This study found the plant extracts Solamargine and Solasonine standing out as good candidates to be considered for targeting cancer stem cells (Ref.).
Cancer Stem Cells (CSC) is a term used for a subpopulation of cancer cells that are part of tumours. They are known to have self renewal capacity, have good capability to resist chemotherapeutic agents, and can lead to tumour regeneration and metastasis even years after treatment (Ref.). It is therefore highly relevant to find substances that have the capability to kill CSC.
Because Solamargine and Solasonine posed CSC fighting capabilities, it would be relevant to know if these substances are accessible to those fighting cancer and if they have been already used for successful cancer treatment.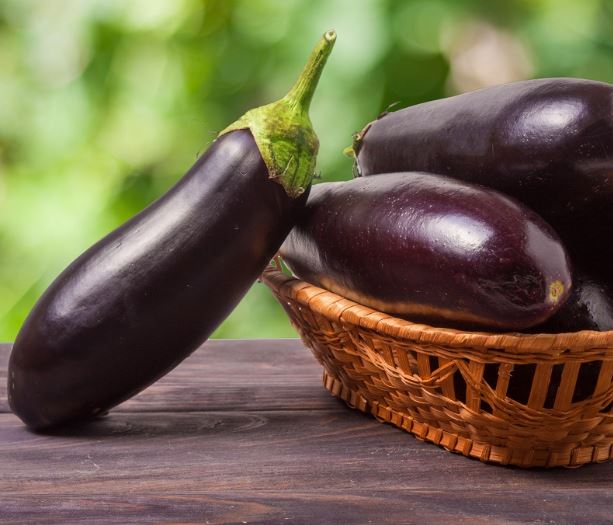 Solamargine and Solasonine are two substances (glycoalkaloids) found in plants of the Solanaceae family, such as potatoes, tomatoes, and eggplants (Ref.1, Ref.2) but they are also present in a plant called Devil's Apple. Glycoalkaloids naturally function is to help in protecting plants against insect attack, fungi and phytopathogens (Ref.).
Interestingly, Devil's Apple plant containing such Glycoalkaloids has been anecdotally used by veterinarians and farmers to cure skin cancers on farm animals. Note that the fruit of the plant is generally considered to be poisonous.
Dr. Bill Elliot Cham, a scientist, learned about this folklore-medicine in the 80s and decided to closely investigate it's potential. In 1987, Dr. Cham published a paper on the extracts of Devil's Apple (Ref.). His studies indicated that several glycoalkaloids were present in the plant. Solasonine and Solamargine were the main extracts, present at similar concentrations, representing 67 % of the total extracted glycoalkaloids. After demonstrating that these extracts induced anticancer effects in cell culture (Ref.), animals (Ref.) and humans (Ref.), Dr. Cham created a formulation of a topical cream for non-melanoma skin cancer and patented as BEC (Ref.) and now extracted from eggplants.
BEC is effective in treating herpes simplex, herpes zoster and genital herpes in humans (Ref.).
In 2000, Solbec Pharmaceuticals Ltd. licensed the intellectual property rights from Dr. Cham and created the drug Coramsine (Ref.) that was granted orphan drug designation by the U.S. Food and Drug Administration in the treatment of renal cell carcinoma and for malignant melanoma (Ref.). However, it seems that due to difficulties in finding financial support to continue clinical trials, Solbec Pharmaceuticals Ltd. licensed the technology back to Dr. Bill Cham (Ref.). Currently, Dr. Cham is manufacturing and selling Curaderm BEC5, a cream for topical applications containing Solamargine and Solasonine. However, note that this is was not yet approved for medical use by any regulatory agency.
There are anecdotal stories all over the internet regarding Dr. Bill Elliot Cham and his Curaderm BEC5 product. These stories include patients showing how they cured their skin cancer such as Basal Cell Carcinoma (BCC) (Ref.1, Ref.2, Ref.3) using the cream from Dr. Cham. Some people have even claimed to cure their melanoma (Ref.) using the home made version of this treatment approach (see the prep method below).
If I would have read the anecdotes first, I would have though that it is pure marketing and maybe I would not spend time to go deeper into the science behind this substance. However, it was a scientific article that initially triggered my interest in Solamargine and Solasonine, so I could navigate through the anecdotes with a different mindset.
Now, after looking through the available evidence presented below I do think that at least for the nonmelanoma skin cancers, these substances and the related cream can represent an effective solution. As I will discuss below, we could also try to produce our own cream at home. Yet, since the available product is cheap enough, I would probably go for that instead of trying to make it at home.
The results presented in this article alone (Ref.) are enough to get a good feel about the potential of such substances like Solamargine and Solasonine, with clinical evidence supporting the anti cancer effect of these plant extracts.
Although in the previous trials the cream was used only for nonmelanoma skin cancer patients, I would probably try it for any visible tumour.
Relevant Patents
Various patents have claimed the rights for using Solasonine and Sotamargine against cancer and other diseases:
Pre-Clinical Anti Cancer Evidence
Looking deeper into the scientific articles, we can find various pieces of scientific work related to Solamargine and Solasonine indicating their anticancer action against various cancers in a pre-clinical setting, including ovarian cancer, basal cell carcinoma, squamous cell carcinoma, melanoma, colorectal cancer, bladder cancer, oral epidermoid carcinoma, breast cancer, myelogenous leukemia, prostate cancer, liver cancer, lung cancer, endometrial cancer, pancreatic cancer, gastric carcinoma, renal cancer, uterine cancer, mesothelioma, glioblastoma and osteosarcoma. Here are some references:
Gastric Cancer Cells (Ref.)
Leukemia (Ref.)
Lung Cancer (Ref.)
Ovarian Cancer (Ref.)
Osteosarcoma
Colon Cancer (Ref.)
Breast Cancer (Ref.)
Cervical Cancer (Ref.)
Glioblastoma (Ref.)
Sarcoma (Ref.)
Cholangiocarcinoma (Ref.)
Cutaneous squamous cell carcinoma (Ref.)
In addition, Solamargine has been shown to enhance the anti-cancer effects of conventional therapies (Ref1, Ref.2.) and shows inhibition of multi-drug resistance (Ref.).
Clinical Anti Cancer Evidence
The cream formulation of Dr. Bill Elliot Cham included in his Curaderm product has been tested in humans, in multiple studies since 1987. In his formulation he is using a mixture of glycoalkaloids (BEC) consisting of the triglycosides solasonine (β-solatriose), solamargine (β-chacotriose), and di and monoglycosides.
There is an impressive amount of clinical evidence in each of the papers below, going back to 1987, published in scientific journals:
Glycoalkaloids from Solanum sodomaeum are effective in the treatment of skin cancers in man:
The cream formulation used in the current studies contained 10% glycoalkaloids and 10% DMSO in cetomacrogol base (called BEC 02)
Twenty-eight men, aged 43-70 years, weight 65-66 kg, with a total number of 62 lesions, were studied
Results: Basal cell carcinoma 83% complete remission, Squamouse cell carcinoma 83% complete remission, Keratosis 100%
complete remission, Keratoacanthoma 100% complete remission
Topical treatment of malignant and premalignant skin lesions by very low concentrations of a standard mixture (BEC) of solasodine glycosides.
A cream formulation containing high concentrations (10%) of a standard mixture of solasodine glycosides (BEC) has been shown to be effective in the treatment of malignant and benign human skin tumours. We now report that a preparation (Curaderm) which contains very low concentrations of BEC (0.005%) is effective in the treatment of keratoses, basal cell carcinomas (BCCs) and squamous cell carcinomas (SCCs) of the skin of humans. In an open study, clinical and histological observations indicated that all lesions (56 keratoses, 39 BCCs and 29 SCCs) treated with Curaderm had regressed. A placebo formulation had no effect on a smaller number of treated lesions. Curaderm had no adverse effect on the liver, kidneys or haematopoietic system.
These studies show that, BEC at a concentration of 0.005% in the formulation Curaderm, is as effective as the previously reported formulation BEC 02 which contained 10% BEC [2] for the treatment of skin lesions.
Solasodine glycoalkaloids: a novel topical therapy for basal cell carcinoma. A double‐blind, randomized, placebo‐controlled, parallel group, multicenter study
A multicenter, double-blind, randomized, vehicle-controlled clinical trial at hospitals in United Kingdom
Efficacy (intention‐to‐treat population) at 8 weeks was 66% (41/62) in the Zycure group, compared to 25% (8/32) in the vehicle group (P < 0.001; Cochran–Mantel–Haenszel test). Ninety percent (37/41) of the Zycure group completed follow‐up at six‐month intervals for 1 year, of whom 78% (29/37) had no recurrence. There were no major treatment‐related adverse effects, although 10 patients in Zycure group did not complete the treatment protocol for various reasons.
We conclude that the solasodine glycoside cream Zycure is a safe therapy for basal cell carcinoma, with a cure rate of 66% at 8 weeks and 78% at 1 year follow‐up.
These results, clearly indicate that a relevant anti-cancer action exists behind these compounds, in line with the pre-clinical results, as well as in line with the anecdotal reports.
While the authors suggest that surgery may remain a more appropriate treatment for many patients with the cancer types included in this study, they feel the treatment with Zycure may prove advantageous if there are multiple small tumors of recent onset and perhaps in these patients where the location of the tumor makes other therapeutic approaches difficult.
An article including an overview and several case reports can be accessed here: "Curaderm BEC5 for Skin Cancers, Is It? An Overview "
Clinical trials phase 1 with Coramsine (including Solasonine and Sotamargine), given in the intravenous form to patients with advanced solid tumours lead to partial regression of tumours in two patients (renal, NSCLC) (Ref.). This was promising given that the purpose of phase 1 clinical trials is not to induce response but to find the maximum tolerable doses. The maximum dose was determined by hepatic toxicity that was resolved after some days. Besides cancer, SR-T100 gel is evaluated in treating actinic keratosis in Taiwan, and the results were positive in terms of effectiveness and safety (Ref.).
Mechanism
A very important reported aspect of BEC therapy is the killing of cancer cells at their proliferative and nonproliferative stages (Ref.).
Based on various pieces of evidence (science e.g. this Ref., videos and presented photos from trials in humans) Solamargine and Solasonine kill cancer cells via a rapid induction of cell death (Ref.). This could make the tumour look worse in the first few days of the treatment.
Essentially, the anticancer mechanism connected with these substances is attributed to Rhamnose. Rhamnose is a plant sugar that is usually not present in the human body. However, it seems that cancer cells present receptors for rhamnose, i.e. rhamnose binding protein (RBP) receptors. It seems that the numbers of RBP receptors on the various cell types range from 500 – 10,000 per cell. Different cancer cells expressed different levels of RBP receptors. This difference between normal and cancer cells is relevant since both Solamargine and Solasonine contain molecules of rhamnose in their structure. This is what helps Solamargine and Solasonine to selectively bind to cancer cells. After binding to cancer cells, these substances are internalized into the cell and they finally end up into the lysosomes. They produce lysosomal ruptures, as a result mitochondrial damage and mitochondrial permeabilization. This finally leads to the apoptosis. As a result, by binding to the cell membrane of cancer cells, these compounds trigger an apoptotic pathway that cause cancer cell death, even at low concentrations (Ref.). At high concentrations, it is the very fast membrane disruption and total cell collapse leading to the induction of necrosis (Ref.).
Because of this anti-cancer mechanism, Solamargine and Solasonine can also kill dormant cancer cells, which is extremely important.
There are several views on whether these substances cause cancer cell death via apoptosis or necrosis (Ref.). It is likely that is is a combination of both. However, based on what I've seen in the pictures from patients it seems that necrosis plays an important role. The mechanism is selective and only affects cancer cells while not affecting normal cells (Ref.)
More about the related anti cancer mechanisms can be read here (Ref.).
Toxicology & Pharmacokinetics
Complete discussion on these aspects can be found in the following article, section 8 & 9 https://file.scirp.org/pdf/IJCM_2017122815374422.pdf
Source & Formulation
There are two major ways to get access to this treatment approach:
The cream is available online:  

The cream Curaderm BEC5 seems to be available on the internet at multiple websites, and marketed for solar keratosis. An example of a source is here, but I never order it myself so I do no know what are the sources to trust.

Making it at home:

Beginner: Some websites describe approaches on how to make it at home (Ref.). Essentially, the idea is to use place the plant in vinegar for several days and use the resulting solution for topical application in the desired area. This is inline with the scientific method presented below.
Advanced: For the most advanced readers, here is the article of Dr. Cham, presenting the way he extracted the relevant components from the Devil's Apple plant (Ref.). In case you do not have access to the article, I will write a summary below. Another good reference for the extraction method is the patent written by Dr. Cham (Ref.). Improved formulation has been investigated here (Ref.)
As discussed earlier, I would prefer to buy the product as it is relatively cheap and can be easily found on the internet. Furthermore, the formulation of the commercial product has been improved over time vs. the formula described below. Nevertheless, here are more details on how we can formulate both the home made version and the patented version of the treatment solution/cream:
How people make it at home: The beginners approach
Get a medium sized eggplant and grind it up

Since Glycoalkaloids natural function is to help in protecting plants against insect attack, fungi and phytopathogens (Ref.), I can imagine that an organic eggplant will be most suitable to be used here – non-organic plants may not develop a high level of Glycoalkaloids as that is not required during their development as they are protected by insecticide, etc.

Put that into a glass jar and fill it up with the vinegar to cover the eggplant

white vinegar and apple cider vinegar should both be good

Cover the jar and place it at room temperature for about 2-3 days
From time to time shake gently the jar
After 2-3 days the solution is ready and the colour should be brownish-gold
Apply the solution on tumours with e.g. a cotton ball, and secure the soaked cotton onto the tumor with tape as discussed in the administration method section
Here is someone preparing her own solution (Ref.)
The cream: Advanced Preparation method as described in the Dr. Cham paper and patent
Although the formula below is old, it should work given that it is the formula used in the early years of the trials when complete remissions have been obtained. So for those who like to have fun testing their "cooking" capabilities at home, here is the formula:
Extraction of glycoalkaloids from Solanum sodomaeum:

Plant material for S. sodomaeum was coarsely ground with two volumes (wlv) of 3 % aqueous acetic acid in a Waring blender.

The mixture was diluted with another two volumes of 3 % aqueous acetic acid and was then shaken for 18—20 h at room temperature, then filtered through muslin. (A minimum of 4 h was required for complete extraction of the glycoalkaloids).

Two litre aliquots of the filtrate were heated to 50° C with continuous stirring and then concentrated ammonia solution was added until the pH reached 9—10 (approximately 50 mI/litre).

The solution was maintained at 50° C for a further 5 mm, allowed to cool, and then centrifuged at 2000 g for 15 mm.

The supernatant was discarded and the precipitate was dissolved in 1 litre 3 % aqueous acetic acid. The solution was centrifuged as above and the supernatant heated to 50 C with continuous stirring.

The glycoalkaloids were reprecipitated on addition of concentrated ammonia solution until the pH reached 9—10. The solution was maintained at 50° C for a further 5 mm as before, allowed to boil, cooled, then centrifuged as above.

The precipitate was dried overnight at 500 C and then extracted with 100 ml boiling ethanol.

The ethanolic solution was centrifuged as above and supernatant dried at 50° C. This yielded a fine powder.

Quote from "HPLC of Glycoalkaloids from Solanum sodomaeum" https://www.ncbi.nlm.nih.gov/pubmed/17268964
As we can see from above steps, the glycoalkaloids (Solasonine and Sotamargine) can be extracted from plants of the Solanum species by grinding any parts of the plant and exposing the ground plant matter to the action of dilute acetic acid (i.e. vinegar), and making the acid extracts alkaline to precipitate the glycoalkaloids. An even easier extraction process is presented in the initial patent (Ref.).
According to the patent formula, the initial formulation contained 4% of the plant extract obtained as described above, mixed with 5% DMSO and 91% Cetomacrogol (a substance used as a solubilizer and emulsifying agent in foods, cosmetics, and pharmaceuticals) (Ref.).
Administration
Topical: In the clinical trial, the cream has been applied under occlusive dressing twice daily, every 12 hours, for 8 weeks (Ref.). According to this anecdotal report (Ref.) it may take even 10 weeks to achieve complete remission.
Note that during the first 30 days the lesion seems to have an increase in its size, followed by a typical complete remission (see Fig. 9 in the following reference – Ref.).
With any new treatment I would always start step by step – so also in this case, I would first start applying the cream only on a small spot and test the reaction.
Intravenous: 1.5 mg/kg/day over 4 hours (Ref.)
Oral: Interestingly, the patent of Dr. Cham states the following: "One investigator has been applying 80 mg BEC 001, the ointment form, twice daily for threë months on him-self and has encountered no apparent ill effects. An oral dose of 200 mg of BEC 001 did not affect the subject adversely. Biochemical (SMAC 20) and haematological (coulter screen, platelet count, differential W.C.C.) tests revealed no significant changes due to BEC 001." (Ref.). Assuming a person of 80kg has tested 200mg with no side effects, that indicates a dose of 2.5mg/kg given in oral form may be safe according to this patent. This dose makes sense given that the clinical trial using the intravenous form found that 1.5mg/kg is the suitable dose for the next phase of the clinical trial.
References:
Synthesis of solasodine glycoside derivatives and evaluation of their cytotoxic effects on human cancer cells. https://www.ncbi.nlm.nih.gov/pubmed/22460423
Anticancer Properties of Solamargine: A Systematic Review. https://www.ncbi.nlm.nih.gov/pubmed/28383149
The Steroidal Glycoalkaloids from Solanaceae: Toxic Effect, Antitumour Activity and Mechanism of Action. https://www.ncbi.nlm.nih.gov/pubmed/26845708
CuradermBEC5 for Skin Cancers, Is It? An Overview https://pdfs.semanticscholar.org/a099/bc16ba613a5ce998132802f4be9d831cf6ac.pdf
Solamargine triggers cellular necrosis selectively in different types of human melanoma cancer cells through extrinsic lysosomal mitochondrial death pathway https://cancerci.biomedcentral.com/articles/10.1186/s12935-016-0287-4
A lysosomal-mitochondrial death pathway is induced by solamargine in human K562 leukemia cells https://www.ncbi.nlm.nih.gov/pubmed/20647040?dopt=Abstract
Results of phase I clinical trials of Coramsine in patients with advanced solid tumors http://ascopubs.org/doi/abs/10.1200/jco.2006.24.18_suppl.2070
Activity has been seen against resistant solid tumors. Phase II studies in renal cancer and melanoma will be performed using 1.5 mg/kg/day over 4 hours.
Solasodine, Solamargine and Mixtures of Solasodine Rhamnosides: Pathway to Expansive Clinical Anticancer Therapies https://file.scirp.org/pdf/IJCM_2017122815374422.pdf
Treatment of Non Melanoma Skin Cancers: An Intra-Comparison Study of Curaderm BEC5 and Various Established Modalities https://file.scirp.org/Html/2-8902237_60949.htm
Treating Basal and Squamous Cell Skin Cancer https://www.cancer.org/content/dam/CRC/PDF/Public/8821.00.pdf
Disclaimer:
This site is not designed to and does not provide medical advice, professional diagnosis, opinion, treatment or services to you or to any other individual. Through this site and linkages to other sites, I provide general information for educational purposes only. The information provided in this site, or through linkages to other sites, is not a substitute for medical or professional care, and you should not use the information in place of a visit, call consultation or the advice of your physician or other healthcare provider. I am not liable or responsible for any advice, course of treatment, diagnosis or any other information, services or product you obtain through this site. This is just my own personal opinion regarding what we have learned on this road.
Please read an extended version of the Disclaimer here: https://www.cancertreatmentsresearch.com/?page_id=1794
Related Articles