On every page I wrote I included a Disclaimer. However, as more and more visitors are accessing this website I feel it makes sense to highlight it even more:
This is a disclaimer regarding the information contained on the following web page https://www.cancertreatmentsresearch.com/ and related webpages, and all other internet web pages, message groups, newsgroups, blogs, forums, comments, messages, related e-mails, etc,  that I communicate in both written or verbal forms.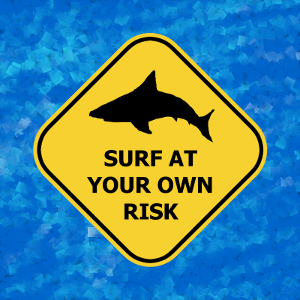 I am not a medical doctor therefore I cannot give medical advice. I am also not a registered dietician dispensing dietary advice. I have no specific training in medical or related field.
This site is not designed to and does not provide medical advice, professional diagnosis, opinion, treatment or services to you or to any other individual. Through this site and linkages to other sites, I provide general information for educational purposes only. The information provided in this site, or through linkages to other sites, is not substitute for medical or professional care, and you should not use the information in place of a visit, call consultation or the advice of your physician or other healthcare provider. I am not liable or responsible for any advice, course of treatment, diagnosis or any other information, services or product you obtain through this site.
My statements have not been evaluated by the Food and Drug Administration or any similar organisation.
The reader should seek the advice of a trusted health care professional regarding the use, risks, benefits, indications, and contra-indications of the various drugs, nutritional supplements which may be mentioned or any other substances approved or not approved for human use.
The reader is advised to discuss the comments on these pages with his/her personal physicians and to only act upon the advice of his/her personal physician. Also note that concerning an answer which appears as an electronically posted question, I am not creating a physician — patient relationship.
This webpage is not financially driven.
Most of the material present on this website represents consolidation of research or application by others in the related references.
This is just a personal opinion and understanding regarding what we have learned on this challenging road while doing what the conventional medicine could not do for us. Any comments made about nutritional supplements, drugs or any other substances approved or not approved for human use are of a general nature and not intended to provide personal advice.
While the content shared here for free has greatly helped us, that may not apply to others.
Therefore, I make no warranties, representations or other guarantees, express or implied with respect to the content of this website and any related communication or the success or failure of addressed treatment or recommendation or suggestions express or implied contained herein, including without limitation, the implied fitness for a particular purpose. I assume no legal liability or responsibility for any errors or omissions in the information or for any loss or damage, including the death of any individual, resulting from the unintended use of any information contained herein. Decisions regarding cancer treatment options are decisions that should be made only by a qualified physician. No individual should attempt to choose a cancer treatment based solely on the descriptions such as those given on this website or any related communication, including e-mail communications, posts, comments or any other form of written or verbal communication.
This disclaimer extends to all the comments on this website by all its users regardless of its express or implied background and/or profession.
Related Articles