Dear Friends,
The message below was written during September 2019:
Short intro: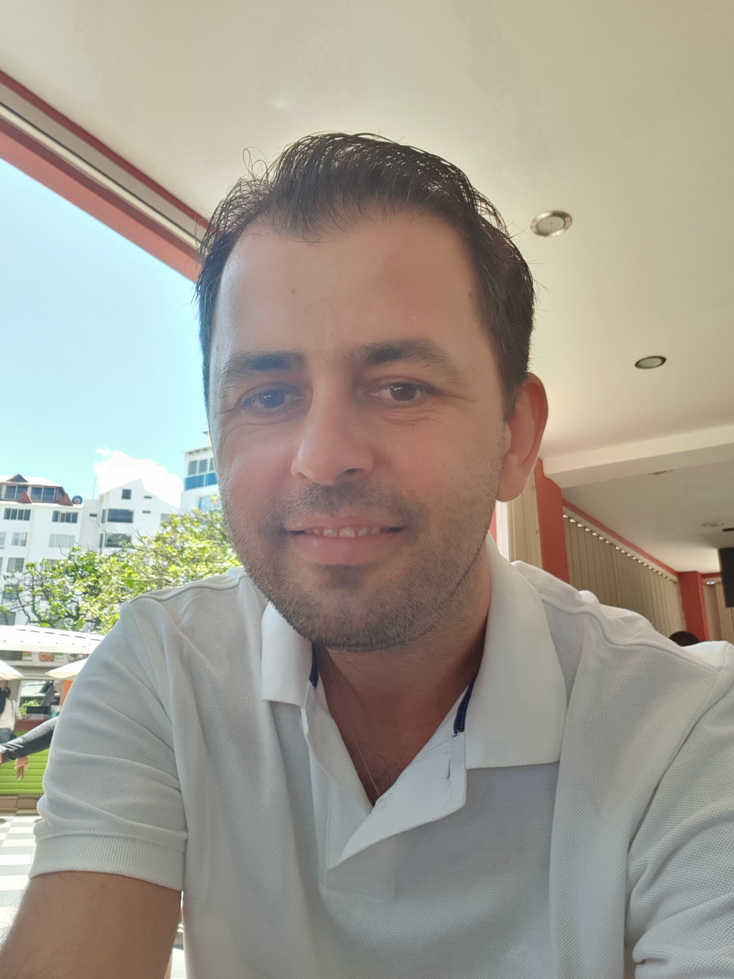 I am a nearly 40 years old man, PhD in physics and I live in the Netherlands. Due to reasons discussed here, my research focus is on understanding cancer related mechanism, drugs and supplements to modulate that, and how those can be applied alone or in combination with conventional treatments to increase the chance of a successful outcome. Nearly every day I work on improving my knowledge by researching the conventional and alternative space and communicating with scientists, medical doctors and patients from around the world. So far I spent thousands of hours in this space and I intend to continue that. My focus is on advanced cancers.
My goal is to help cancer patients improve and extend their life, to the best of my knowledge. If your goal is the same and would like to contact me regarding that please let me know. I am always glad to consider potential collaborations on this line.
With this Blog, I intend to bring actionable knowledge to the visitors of this website. What is unique about this website is that nearly every treatment discussed
is strongly backed up by scientific references, nearly every statement (not just beliefs)
includes references to successful applications in humans published in scientific journals (not only anecdotes)
includes information on how to access the treatment and how to apply it (not just a story but actionable information)
Next to this, there is a great community of cancer patients and caregivers sharing their knowledge and views. Sometimes scientists are joining the discussion and sometimes even medical doctors (with the enclosed Disclaimer).
And all it's free!
As you will see from this website, I believe that there are multiple ways to fight cancer. Some may include conventional treatments and others may include alternative treatments. I do not have any bias towards any of these treatments whether they are synthetic or natural, alternative or conventional, oral or intravenous, anti-oxidants or pro-oxidants, and so on … What is important is that there is enough evidence and that the various substances are applied in a coherent manner, so that they work together and not against each other, so that we can achieve the goal to improve and extend life.
Communicating with me by e-mail and Skype:
I often respond online. However, if you like to contact me by e-mail regarding questions related to cancer treatments, for you or for a loved one, please consider the following:
.
For the past 5 years, I helped everyone who asked my help, and I always did that for free. I even stopped my normal job (senior management in a top multi-national) in order to help others while being unemployed and running on own savings. I spent most of my days researching and answering e-mails and calls, while I could chose to spend it like most of the people do, with friends, family and a normal job. I do that with pleasure and passion as I know that helps people. However, working for free is not sustainable.
I hoped donations would help, but the reality is that even if this website has more than 300.000 visitors/year, and I answer hundreds of questions/year, the donations I receive every year are just enough to cover the costs related to the maintenance of this website and addressing the technical challenges that often come with it. This made me realised that while I help people in need, I can not rely on receiving help back. This is probably normal in this world when most content over the internet is free. Therefore, next to helping you by creating and sharing free and actionable content, and answering your questions, I need to find a way to do this in a financially sustainable way. Otherwise, my savings will be gone in less than a year (I am writing this during September 2019) and will have to move back to a normal job and slow down or even stop my actions in trying to help others.
With the hope and goal to insure financial sustainability and support me in helping much more cancer patients, I intend to have a food supplement company started in a few months (I discussed that earlier here). In order to have time for this, but also be able to continue adding content on this website, I will reduce my communication with cancer patients during the next months.
Therefore, if you intend to contact me:
please first use the search function on this website to see if that point was already addressed (also check the Forum)
please consider asking your question on the website (at the bottom of any post that I wrote) or you can create your own topic on the Forum – in this way other contributors on this website will also be able to respond, and the online discussion will help reduce the chance receiving this question again
If your question is short but you can not ask it on the website due to personal reasons, you can send me an e-mail and I will do my best to reply as soon as I can.
If your question is more extensive and requires intensive guidance, it is best that you consider a professional consultant in oncology such as listed on this page https://www.cancertreatmentsresearch.com/a-list-of-some-of-the-worlds-best-integrative-oncology-consultants/
Thank you for your understanding.
Kind regards,
Daniel
My primary e-mail address is: 
cancertreatmentsresearch (at) gmail.com