Another Metabolic one:Aldehydes
Topic starter
21/06/2021 2:53 am
This is from the wiki article on omega-3 fatty acids. The second column has x:y where x is the number of carbons and 6 is the number of double bonds. Simple DHA has the most at 6; so does nisinic acid.
D, the metabolic story just goes on and on. It is startling. Often we wind up right back with drugs that we are all too familiar with. The 3-BP --> diclofenac plan above is especially intriguing. The escape routes for cancer are narrower and narrower. On the DCA thread we talked about how to strategically plan the second treatment for maximal effect. With this 3-BP- diclofenac treatment, one could evolve the cancer into a trap. The more of these traps that we find the stronger is our ability to control the cancer. It seems we are approaching a knowledge level in which cancer has no viable counter-strategy.
Best Wishes, J 
Hexadecatrienoic acid (HTA)
16:3 (n-3)
all-cis-7,10,13-hexadecatrienoic acid
α-Linolenic acid (ALA)
18:3 (n-3)
all-cis-9,12,15-octadecatrienoic acid
Stearidonic acid (SDA)
18:4 (n-3)
all-cis-6,9,12,15-octadecatetraenoic acid
Eicosatrienoic acid (ETE)
20:3 (n-3)
all-cis-11,14,17-eicosatrienoic acid
Eicosatetraenoic acid (ETA)
20:4 (n-3)
all-cis-8,11,14,17-eicosatetraenoic acid
Eicosapentaenoic acid (EPA)
20:5 (n-3)
all-cis-5,8,11,14,17-eicosapentaenoic acid
Heneicosapentaenoic acid (HPA)
21:5 (n-3)
all-cis-6,9,12,15,18-heneicosapentaenoic acid
Docosapentaenoic acid (DPA),
Clupanodonic acid
22:5 (n-3)
all-cis-7,10,13,16,19-docosapentaenoic acid
Docosahexaenoic acid (DHA)
22:6 (n-3)
all-cis-4,7,10,13,16,19-docosahexaenoic acid
Tetracosapentaenoic acid
24:5 (n-3)
all-cis-9,12,15,18,21-tetracosapentaenoic acid
Tetracosahexaenoic acid (Nisinic acid)
24:6 (n-3)
all-cis-6,9,12,15,18,21-tetracosahexaenoic acid
@jcancom Hi J,
Thank you for the list and nice to hear from you, like always.
Once, we should organize a meeting with Manuel and other friends around 🙂
We can discuss all the things we have learned over the years since we started to first discuss 3BP in the Cancer Compass forum, about 7 years ago .... btw, we should celebrate that somehow ... maybe with a new post on 3BP or metabolic inhibitors in general? 🙂
It's amazing that after all this time, metabolic inhibitors are still not mainstream. Have you seen the news about 2DG in India?
We are conducting a clinical trial in India, in a conventional hospital, and the doctors there have started to implement 2DG not only in oncology patients but also Corona. And the results were great! Some weeks ago we had a call from a doctor from India soooo happy that they started to save lives with 2DG. One man with oxygen levels in the range of 45 (yes crazy) got his oxygen to 70 in about 5 minutes after applying 2DG!
Actually prof Lampidis asked me to publish on Cancer Treatments one article on 2DG and Corona many months ago, but I did not have the chance to do that. 
The point is that metabolic inhibitors are great tools and can save lives both in Oncology filed and other area where metabolism is key (where not?).
Kind regards,
Daniel
Topic starter
22/06/2021 4:13 am
D, that is impressive! Non-Western nations clearly are now the innovation leaders in medicine. It has been so disappointing to see a complete lack of willingness to investigate new treatment approaches in cancer (especially metabolic ones). Most of the clinical leadership for 3-BP has occurred outside of Western mainstream medicine.   
COVID has underlined how much Western medicine has abandoned empirical science. The example that you gave of an almost immediate response to 2-DG highlights a lack of commitment to observational learnings.
D, Corona shows the terrific power of metabolics when resistance is not involved. Without the disease fighting back, patients can receive a large benefit. The problem that we face with cancer is that after round 1 the cancer regroups for another round and another. This is why we have building up the knowledge base over all of these years; we need to have multiple rounds of treatment to respond to cancer resistance.  
A resource such as this forum is of great value to all those struggling with cancer as trying to piece all of this together while caring for or coping with cancer would be much too much. There is an enormous amount of research to try and process and we have only been able to extract a tiny fraction of the total of this research. I am always waiting for that next insight that will push us past the line. I will be very interested in any summary that you might create for all of our efforts.
J 
Topic starter
08/07/2021 5:59 am
Another metabolic? We have often discussed proton pump inhibitors (PPI) on forum. It had never occurred to me that PPIs are highly related to the metabolic perspective: proton pumps are what power mitochondrial OXPHOS! Clearly, this is highly central to metabolics. I had thought that PPIs might be more limited to the cell membrane more than the mitochondria.
Well, if PPIs are directed to the mitochondrial energy supply through OXPHOS that is highly interesting. One might imagine inhibiting the OXHPOS complexes and the proton pumps for added effect. this might be a particularly opportune time to try a formulation (such as chitosan) to direct the treatment directly to the cancer cells, as there can be problems when giving PPIs to all cells (they have a certain toxicity through long term use to mitochondria).
@jcancom Very good point J. 
They do act on lysosomes and as a result they are interfering with autophagy https://pubmed.ncbi.nlm.nih.gov/23478938/  
Along the line of your thoughts, this is interesting: 
Proton pumps are also important in the transport of various substances in the body, as we will see in detail in later sections. And while proton pump inhibitors are designed to interact specifically with the hydrogen/potassium pump in parietal cells of the stomach, research suggests that they likely have nonspecific binding capabilities (3). In other words, their chemical structure enables them to bind to other proton pumps as well. Though PPIs don't stay in the blood for very long, their binding to proton pumps is essentially irreversible—they will continue to inhibit the proton pump until the master antioxidant glutathione is able to facilitate dissociation (4). https://kresserinstitute.com/dangers-proton-pump-inhibitors/
Glutathione inhibition should increase their effectiveness if that is desired.
We would need to understand what other PPIs they interact with besides their well known target.
Kind regards,
Daniel
Topic starter
09/07/2021 6:05 am
D, I am not sure if I have this correct, though aren't the OXPHOS subunit themselves proton pumps? They could stop the H+ from being expelled from the mitochondrial matrix. Proton pump inhibitors are very widely prescribed medicines for stomach reflux disease.
I was also thinking about your recent imipramine post. In order for macropinocytosis the actin cytoskeleton needs to remodel. Doesn't fenbendazole interfere with actin? Might be an interesting combination.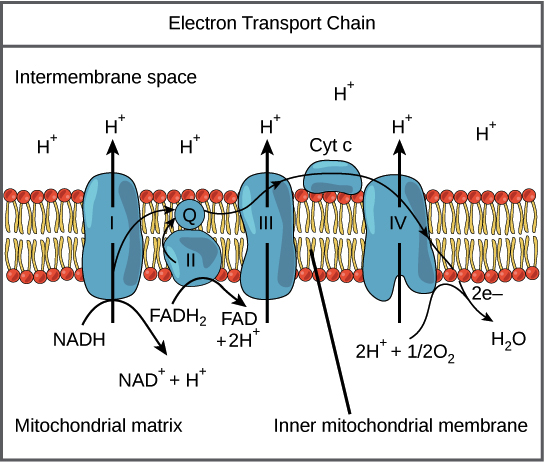 https://www.nature.com/articles/cddis201067
https://www.frontiersin.org/articles/10.3389/fphar.2016.00452/full