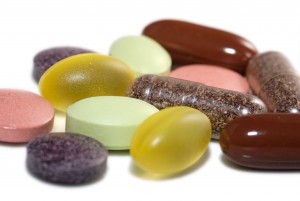 When fighting cancer I believe we need to decide what is going to be the core treatment and our anti cancer strategy around that. As discussed on this website recently here, ther eare various strategies that we can consider depending on our core treatment. Examples of such strategies can be e.g. Anti-oxidant or Pro-oxidant. We do not have to be that strict about that but we always have to realise that some components may cancel each other before getting to the point in our body where they need to kill cancer. We will never know all of them how they really act at the cellular level but we would like to have some consideration regarding those that we know. For example using NAC supplement at the same time with Artemisinin may not be that clever since NAC is one of the most powerful antioxidants while Artemisinin will target cancer via a pro-oxidant mechanism. So we do not want to use these two at the same time. Or another example that some cancer clinics are actually combining while I would not think is a good idea is Glutathione with high dose Vitamin C. That is because Glutathione is an antioxidant while high dose Vitamin C is a pro oxidant. We can perform a short search on every of the items we want to add to the anti cancer cocktail of supplements and drugs just to make sure we do not add opposite extremes such as those mentioned above.
I believe in the need to use a cocktail of supplements and (repurposed) drugs to be administrated two to three times every day. And I do believe that the diet has to be adapted as well. I may discuss my view on the diet in a separated post but now lets focus on what I would consider to add in the daily cocktail of supplements. So here it is:
Inhibiting metastasis:
Cimetidine 400mg x 2/day with/after food (Source: eBay or Pharmacy) – Although it was never an issue in our case, note that Cimetidine may increase the plasma level of various drugs and supplements
Natekinaze 2000 fu x2/day
Aspirin 100mg/day
Inhibiting fast cell division:
Mebendazole €" depending on the condition between 200mg and 1.5g/day administrated together with Cimetidine and with food (Source: eBay)
Lovastatin 80mg/day (Source: pharmacy) Note: should not be administrated with 3BP
Others that may be used here are Griseofulvin or Noscapine
Support the organs and immune system
Vitamin D3 5000ui to 10.000 ui
Pancreatic Enzymes 3x500mg 3x/day
Bromelain Enzyme 1500mg/day
Selenium  2x 200ui/day (not combined with Vit C)
Super Omega 3 inc eha/dha 1000mg 3 x day
Astragalus 500mg 2 x day
Milk Thistle ( Silymarin ) 1000mg/day
If possible since may be expensive: Propolis Bio30 3-4g/day
R-Lipoic acid 900mg/day
Probiotics
Melatonin, 20mg/day
Coriolus versicolor extract PSK/PSP, 3g/day
Agaricus Blazei 3x400mg/day
Reishi mushroom extract, 2.5g per day
Cordyceps
Black Cumin Oil 3g/day
.
Killing cancer:
This section has to be considered carefully since it should be the heavy weapon against cancer.
What I would (almost) always use is: Honokiol 3-4g/day, Metformin 1g/day, Curcumin 8g/day. Next to that I would consider series or parallel use of  some of the following Salinomycin, 3BP, Diflunisal, induced hypothyroidism, DCA, 2DG and so on. For that, we may want to have a look at the treatment strategies section on this site.
.
Natural extracts with serious anticancer action to consider (supplements or IV): Garcina HCA 3x500mg/day,  Graviola (600mg), Quercetin 5g/day (dont use with 3BP), Artemisinin 800mg/day, B17, Resveratrol, Sulforaphane , Lycopene, Genistein, Baicalein, Apigenin, Green tea Extract EGCG*, Germanium*
.
Note that, according to RGCC tests from multiple patients, the chance of the above elements in being effective against cancer cells is the following: Curcumin 94%, Quercetin 88%, Genistein 88%, B17 81%, Chloroquine 71% (an antimalaria drug), Vitamin C 69%, DCA 69%, Lycopene 63%, Honokiol 57%, Ouabain 57% (a cardiac glycoside), Artemisinin 56%, Baicalein 46%, Apigenin 43% More statistics can be found on the RGCC page.
.
And if is to consider both their chance to be effective and the average effectiveness here is the outcome: Quercetin 30%, Curcumin 22%, Genistein 19%, Ouabain 19%, Artemisinin 19%, B17 18%, Chloroquine 18%, Baicalein 16%, Vitamin C 15%, Apigenin 15%, DCA 13%, Honokiol 13%, Lycopene 11%. This statistics is made based on a number of 16 patients and while I think that every patient may want to perform such test (including the chemo list and the genetic profile), if that can not be done due to various reasons, the above numbers can always be used as a guide.
.
So what you can see from above is that all those components listed can kill cancer cells (in the lab) from many patients (there are others not listed that score much lower) and that Curcumin, Quercetin, Genistein are some of the most effective with a good chance to be relevant for many patients. The challenge with the natural elements from above is that most of them are not water soluble and as a result have a very poor bioavailability, usually <5%. This is why when administrated orally, the dose has to be high enough. A much better alternative is IV administration. Curcumin can indeed be found in IV form in Germany but so far that is not the case for Quercetin and Genistein.
.
What we should not conclude from the above statistics is that e.g. DCA is less effective compared to e.g. Quercetin only. Each has its own mechanism and using them in parallel may lead to synergies. Also what is not considered here is the pharmacokinetics which may be in favor of e.g. DCA when compared to a natural extract.
Many of the cancer killing elements above (and much more ) will be discussed in details in the section "By Mechanism" of this blog. But this list should help to get a bit of feeling on what I think is relevant.
Disclaimer:
This site is not designed to and does not provide medical advice, professional diagnosis, opinion, treatment or services to you or to any other individual. Through this site and linkages to other sites, I provide general information for educational purposes only. The information provided in this site, or through linkages to other sites, is not a substitute for medical or professional care, and you should not use the information in place of a visit, call consultation or the advice of your physician or other healthcare provider. I am not liable or responsible for any advice, course of treatment, diagnosis or any other information, services or product you obtain through this site. This is just my own personal opinion regarding what we have learned on this road.