Gluconate, a cheap, available and harmless substance
I recently came across this scientific article reference by one of the active members of this website (J) and realised that something very valuable was hidden in there. In this article, the authors are discussing Gluconate.  Their research suggests that the anti cancer effect of Gluconate could be relevant for most types of tumours. In addition, the authors identified cases where patients were responding to various anti cancer treatments possibly not due to the main medication intended to be used against cancer but because of Gluconate, a substance often present in the drugs and supplements.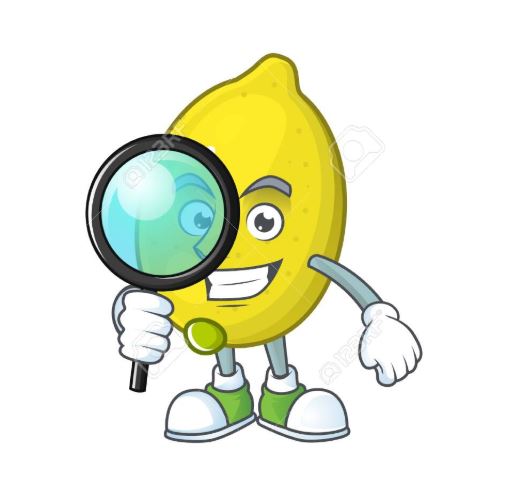 Gluconate forms when gluconic acid comes in contact with aqueous solutions at neutral pH. Gluconic acid, occurs naturally in fruits, wine, honey but it is also present in foods where it is used as food additive. Gluconic acid production dates back to 1870 when Hlasiwetz and Habermann discovered gluconic acid. (Ref.) As a food additive, it is identified as E574 where it is used as an acidity regulator. Gluconate chelates various elements such as Calcium, Iron, Copper and as a result it is used in manufacturing drugs and supplements (Ref.). It it is even used in cleaning products to dissolve mineral deposits. (Ref.) Therefore, gluconic acid and gluconate are used in the formulation of food, pharmaceutical and hygienic products. 
What is great about Gluconate as an anti cancer treatment is that it is a cheap and widely available substance, considered by the FDA to be a harmless substance. (Ref.)
Citrate is back 
As I will further discuss in this post, Gluconate represents not only one more tool to fight cancer. Instead, it also helps us acquire new knowledge regarding the relevance of modulating Citrate (which is what Gluconate does) to fight cancer. While the ingestion of Citrate as a way to fight cancer has been previously discussed on this website here and here, the info I am sharing below is different. It shows that working in the opposite direction, towards reducing intra-cellular Citrate, is another good strategy to fight cancer.  I will explain below why both strategies (increasing or decreasing intra-cellular Citrate) can work.
Indeed, we have seen so often that there is not just one way to fight cancer. What is important is to chose a strategy and be consistent with that. For example, it's possible to fight cancer with both pro-oxidant strategies and anti-oxidant strategies. Choosing to focus on a weak point and fight from one or the opposite direction can be effective against same type of cancer. What doesn't work is when we mix them up.
Gluconate, reduces intracellular Citrate
Citrate plays a central role in the metabolism of cancer cells (Ref.). Citrate is the primary substrate for fatty acid synthesis, cholesterol production and contributes to the amino acid synthesis. In addition, it has impact on many other intra-cellular processes such as those discussed here (Ref.) as it is the primary "fuel" for the mevalonate pathway (next to acetate).
Cells have two major sources of Citrate:
Extracellular Citrate received through the blood supplies, with it's origin in our diet, and
Citrate produced inside the cells. 
Manipulating Citrate via diet to fight cancer has been a subject intensively debated on this website (Ref.). Increasing intra-cellular citrate, is a scientifically recognised way to inhibit glycolisis (fermentation) in cancer cells (Ref.) and according to various reports, it has been applied successfully to induce remissions in cancer patients. That was achieved by administrating relatively high doses of Citric Acid to the patients. (Ref.)
Contrary to this approach, other scientist have suggested that another effective way to fight cancer is to lower the Citrate available for tumors. That would reduce fatty acid synthesis, cholesterol production and the amino acid synthesis. In line with this, recently, Dr. Maria E. Mycielska, et al. observed that extracellular Citrate is taken up by cancer cells through a plasma membrane Citrate transporting protein more than in normal tissue. They have also found that decreased blood Citrate levels is associated with patients presenting tumors  such as those in the lung, bladder, and pancreas (Ref.). Furthermore, the scientists have found that:
tumors demand even more citrate when they are in hypoxic area where typical nutrients are harder to find – indeed it is known that citrate transport is stimulated by acidification of extracellular pH (Ref.). 
plasma membrane citrate transporting protein is even more expressed in advanced tumors and metastases
in line with the above, the presence of extracellular citrate raised the level of (unlabeled citrate) in the cells
citrate consumption lead to a reduction of glucose and glutamine uptake by the cancer cells (Ref.)
The scientists and medical doctors at the University Hospital Regensburg in Germany also discovered an inhibitor of plasma membrane Citrate transporting protein. The inhibitor they found is Gluconate. In my view, this is a great finding – I was looking for such inhibitor for long time to also add to the anti-cholesterol strategy I developed and shared here (Ref.).
Furthermore, the authors demonstrated that the  application of Gluconate on cancer cells blocks extracellular Citrate influx and as a result reduces the tumor growth. As expected, the tumor growth reduction was not only effective on prostate cancer cells but also pancreatic cells. However, because plasma membrane Citrate transporting protein is highly expressed in most cancer types and even more in the aggressive ones, the authors expect that Gluconate could reduce the tumor growth in most cancer types. (Ref.)
With this, the scientific team has demonstrated a new way to fight cancer, that lowers the intracellular Citrate with inhibitors of Citrate membrane cell transporters responsible for the absorption of Citrate from the extracellular space.
The publication of these findings, triggered a discussion in the academic space regarding the two different apparently contradictory approaches to kill cancer: one that has been discussed before (Ref.1, Ref.2), focused on increasing intracellular Citrate, and this one discussed here focused on decreasing intracellular Citrate. Here is, on short, the answer of the authors:
"Although these approaches seem contradictory, they are actually based on the same ability of cancer cells to specifically import extracellular citrate. Both the "low" and "high" citrate uptake approaches do make sense, because low uptake limits citrate availability for critical cancer cell metabolic processes such as fatty acid synthesis, and high intracellular citrate levels inhibit glycolysis and disturb other cellular functions, which are also important for cancer cells" (Ref.)
Anti cancer results in humans after the application of Gluconate
The fact that Gluconate inhibits Citrate absorption into the cell is new and as a result there is no case report directly focused on Gluconate. However, the authors of the paper above have investigated the literature and have publish a new paper entitled "Potential Use of Gluconate in Cancer Therapy" (Ref.). In this papers the authors, based on various arguments, suggest that Gluconate may be the one responsible in achieving the positive results in the fallowing cases:
Treatment of acute lymphocytic leukemia using zinc adjuvant with chemotherapy and radiation–a case history and hypothesis (Ref.).Here, great results were obtained in a case of a 3-year-old girl, who received Zn gluconate next to the chemo. While the results were attributed to Zn, the authors suggest that the results were due to Gluconate, since the same results could not be reproduced when Zn sulfate was used (Ref.)
Disulfiram inhibits activating transcription factor/cyclic AMP-responsive element binding protein and human melanoma growth in a metal-dependent manner in vitro, in mice and in a patient with metastatic disease. (Ref.) This is a very nice case report we previously discussed in the post I wrote on zinc (Ref.), where a patient experienced reduction in hepatic metastases and finally the treatment produced clinical remission of the stage IV metastatic ocular melanoma. The treatment used included Disulfiram and Zn Gluconate.  Also here, the authors of the paper above suggest that the patient may have been successfully treated due to the Gluconate element, since the clinical trials including Disulfiram withouth Gluconate did not showed positive results, such as this trial.
To me, it is not clear if Gluconate played the major role in the treatment leading to the results presented in the above case reports. However, since it's a safe, cheap and easy to get compound, I would try it anyway, as a part of a more extensive treatment strategy.
Where to get Gluconate and how to use
Gluconate can be found online as a supplement, in combination with e.g. Zn, Mg, etc. Since I would prefer to use a higher dose, I would better go for Mg Gluconate. Here is an example of Mg Gluconate and here is another one. I would probably take 500 mg Mg Gluconate, 3x/day. As a reference, the melanoma patient in the successful case report above used 50 mg Zn Gluconate 3x/day.
Strategy to support the anti-cancer action of Gluconate
In order to further increase the potential of Gluconate activity towards lowering intracellular Citrate, I would also add mithocondrial inhibitors such as those discussed here (Ref.)
In order to further increase the potential of Gluconate towards cholesterol inhibition (due to citrate minimisation) I would add Statins and other drugs and supplements mentioned here (Ref.) and/or here (Ref.)
In order to further increase the potential of Gluconate towards fatty acids synthesis inhibition (due to citrate minimisation) I would also add high dose EGCG green tea extract.
Strategy to support anti angiogenesis treatments
It is important to mention that in hypoxic areas, citrate is often provided by the tumor micro environment (fibroblasts) (Ref.). We have seen that fibroblasts are also feeding the tumors withe acetate (Ref.) and lactate.
Therefore, as a side note, this makes me realise that a strong strategy to support anti angiogenesis treatments would include the following
inhibitors of citrate export by fibroblasts or import by cancer cells – Gluconate, as discussed in this post
inhibitors of acetate export by fibroblasts or import by cancer cells – such as discussed here (Ref.)
inhibitors of lactate export by fibroblasts or import by cancer cells – use MCT1 and MCT4 inhibitors – some are discussed here (Ref.)
other resources from fibroblasts such as cystein can also be addressed as discussed here (Ref.)
another source of nutrients is from glycogen stored inside the cells – to address this, use a combo of repurposed drugs as discussed here (Ref.) or at least one of them, e.g. Valproic Acid
another source of nutrients can be ammonia (Ref.) – use Phenylbutyrate (FDA approved drug – expensive but also available in China) and/or Hepamertz (found at German pharmacies without prescription) to lower ammonia.
and yet another source of nutrition is autophagy – use authophagy inhibitors as discussed here (Ref.)
Since angiogenesis inhibitors cut the blood supply, tumor rely on micro environment to receive the much needed supplies and be able to proliferate. Indeed, it is known that tumors can grow even without blood supplies, and addressing fibroblasts is the key in this case.
References and additional reading
Combination of Mitochondrial and Plasma Membrane Citrate Transporter Inhibitors Inhibits De Novo Lipogenesis Pathway and Triggers Apoptosis in Hepatocellular Carcinoma Cells https://www.hindawi.com/journals/bmri/2018/3683026/
Increased expression levels of both mitochondrial citrate transporter (CTP) and plasma membrane citrate transporter (PMCT) proteins have been found in various cancers. The transported citrates by these two transporter proteins provide acetyl-CoA precursors for the de novo lipogenesis (DNL) pathway to support a high rate of cancer cell viability and development. Inhibition of the DNL pathway promotes cancer cell apoptosis without apparent cytotoxic to normal cells, leading to the representation of selective and powerful targets for cancer therapy. The present study demonstrates that treatments with CTP inhibitor (CTPi), PMCT inhibitor (PMCTi), and the combination of CTPi and PMCTi resulted in decreased cell viability in two hepatocellular carcinoma cell lines (HepG2 and HuH-7). Treatment with citrate transporter inhibitors caused a greater cytotoxic effect in HepG2 cells than in HuH-7 cells. A lower concentration of combined CTPi and PMCTi promotes cytotoxic effect compared with either of a single compound. An increased cell apoptosis and an induced cell cycle arrest in both cell lines were reported after administration of the combined inhibitors. A combination treatment exhibits an enhanced apoptosis through decreased intracellular citrate levels, which consequently cause inhibition of fatty acid production in HepG2 cells. Apoptosis induction through the mitochondrial-dependent pathway was found as a consequence of suppressed carnitine palmitoyl transferase-1 (CPT-1) activity and enhanced ROS generation by combined CTPi and PMCTi treatment. We showed that accumulation of malonyl-CoA did not correlate with decreasing CPT-1 activity. The present study showed that elevated ROS levels served as an inhibition on Bcl-2 activity that is at least in part responsible for apoptosis. Moreover, inhibition of the citrate transporter is selectively cytotoxic to HepG2 cells but not in primary human hepatocytes, supporting citrate-mediating fatty acid synthesis as a promising cancer therapy.
Flipping a citrate switch on liver cancer cells https://www.ncbi.nlm.nih.gov/pmc/articles/PMC5566541/
Energy homeostasis and oncogenic signaling are critical determinants of the growth of human liver cancer cells, providing a strong rationale to elucidate the regulatory mechanisms for these systems. A new study reports that loss of solute carrier family 13 member 5, which transports citrate across cell membranes, halts liver cancer cell growth by altering both energy production and mammalian target of rapamycin signaling in human liver cancer cell lines and in both an in vitro and in vivo model of liver tumors, suggesting a new target for liver cancer chemoprevention and/or chemotherapy.
Citrate transport and metabolism in mammalian cells: prostate epithelial cells and prostate cancer. https://www.ncbi.nlm.nih.gov/pubmed/19153992
Extracellular Citrate and Cancer Metabolism—Response https://cancerres.aacrjournals.org/content/canres/early/2018/08/16/0008-5472.CAN-18-1899.full.pdf
Understanding the central role of citrate in the metabolism of cancer cells. https://www.ncbi.nlm.nih.gov/pubmed/22101401/
Cancers cells strongly stimulate glycolysis and glutaminolysis for their biosynthesis. Pyruvate derived from glucose is preferentially diverted towards the production of lactic acid (Warburg effect). Citrate censors ATP production and controls strategic enzymes of anabolic and catabolic pathways through feedback reactions. Mitochondrial citrate diffuses in the cytosol to restore oxaloacetate and acetyl-CoA. Whereas acetyl-CoA serves de novo lipid synthesis and histone acetylation, OAA is derived towards lactate production via pyruvate and / or a vicious cycle reforming mitochondrial citrate. This cycle allows cancer cells to burn their host's lipid and protein reserves in order to sustain their own biosynthesis pathways. In vitro, citrate has demonstrated anti-cancer properties when administered in excess, sensitizing cancer cells to chemotherapy. Understanding its central role is of particular relevance for the development of new strategies for counteracting cancer cell proliferation and overcoming chemoresistance.
Targeting FBPase is an emerging novel approach for cancer therapy https://www.ncbi.nlm.nih.gov/pmc/articles/PMC5845355/
Citrate targets FBPase and constitutes an emerging novel approach for cancer therapy https://www.ncbi.nlm.nih.gov/pmc/articles/PMC6225682/
Extracellular Citrate Affects Critical Elements of Cancer Cell Metabolism and Supports Cancer Development In Vivo https://cancerres.aacrjournals.org/content/78/10/2513# 
Glycolysis and fatty acid synthesis are highly active in cancer cells through cytosolic citrate metabolism, with intracellular citrate primarily derived from either glucose or glutamine via the tricarboxylic acid cycle. We show here that extracellular citrate is supplied to cancer cells through a plasma membrane-specific variant of the mitochondrial citrate transporter (pmCiC). Metabolomic analysis revealed that citrate uptake broadly affected cancer cell metabolism through citrate-dependent metabolic pathways. Treatment with gluconate specifically blocked pmCiC and decreased tumor growth in murine xenografts of human pancreatic cancer. This treatment altered metabolism within tumors, including fatty acid metabolism. High expression of pmCiC was associated with invasion and advanced tumor stage across many human cancers. These findings support the exploration of extracellular citrate transport as a novel potential target for cancer therapy.
Potential Use of Gluconate in Cancer Therapy https://www.ncbi.nlm.nih.gov/pmc/articles/PMC6593216/
We have recently discovered that cancer cells take up extracellular citrate through plasma membrane citrate transporter (pmCiC) and advantageously use citrate for their metabolism. Citrate uptake can be blocked with gluconate and this results in decreased tumor growth and altered metabolic characteristics of tumor tissue. Interestingly, gluconate, considered to be physiologically neutral, is incidentally used in medicine as a cation carrier, but not as a therapeutically active substance. In this review we discuss the results of our recent research with available literature and suggest that gluconate may be useful in the treatment of cancer.
Disclaimer
This site is not designed to and does not provide medical advice, professional diagnosis, opinion, treatment or services to you or to any other individual. Through this site and linkages to other sites, I provide general information for educational purposes only. The information provided in this site, or through linkages to other sites, is not a substitute for medical or professional care, and you should not use the information in place of a visit, call consultation or the advice of your physician or other healthcare provider. I am not liable or responsible for any advice, course of treatment, diagnosis or any other information, services or product you obtain through this site. This is just my own personal opinion regarding what we have learned on this road.
Please read an extended version of the Disclaimer here: https://www.cancertreatmentsresearch.com/?page_id=1794
Related Articles