Page create on: May 11th, 2020
Dear Friends and Visitors of Cancer Treatments Research website,
Many people visiting this website need help, and I do my best to help. But as I do this for free, my time is extremely limited. While I can continue to answer short questions and generate ideas, I think it's best for the patients to go to professionals when they need full attention and guidance.
During my journey on the cancer treatments research road I came across professionals that have the knowledge and capability to support cancer patients. These professionals, in my view should
Have an in-depth understanding of both the scientific and clinical oncology aspects;
Be aware of the existing conventional treatments and at the same time be update with the latest discoveries in the academic field that can be converted immediately into treatment strategies to increase the effectiveness of conventional treatments or when needed as additional and stand-alone treatment options;
Be aware of relevant clinics (including private) and successful oncologist around the world;
Have enough experience to understand the needs and the challenges of cancer patients;
Have the capability to consolidate all these and apply them for specific cases and generate a plan that can maximise the chance for a successful outcome.
There are not many such professionals that can address all the points above, but they exist. Below, I intend to start creating a list with such people, so that patients know they exists.
I would also like to clarify here, that like always, in order to generate value for the readers, I will not receive/request/accept financial rewards from listing any of the professionals in the list below.
.
Integrative Oncology Consultants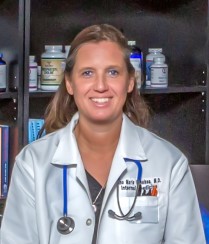 Dr. Mihalcea is a board-certified Internal Medicine Physician with a PhD in Pathology in the field of cancer research.
Dr. Mihalcea is the President of AM Medical LLC, in Yelm, Washington, USA. AM Medical LLC, is an integrative medical center specializing in complex disease management, age reversal and longevity, as well as adjunctive cancer treatment. Dr. Mihalcea offers innovative treatment combinations to support cancer patients including high dose Vitamin C infusions, repurpose drugs, nutritional optimization, nutraceutical supplement combination, peptide therapy and photodynamic cancer therapy. With over 25 years of clinical experience as an Internist, Geriatrician, and extensive integrative experience Dr. Mihalcea brings a unique perspective to integrative cancer treatment. She is a certified Chelation Practitioner.
Dr. Mihalcea consults and treats patients as well as collaborates with treating oncologists. Consultations with her can be done in person as well as via video conference.
Dr. Mihalcea can be reached at www.ammedicalmd.com
For more information please visit
My view: In order to stay up to date with both the scientific and clinical aspects of some of the most relevant oncology treatments, I do my best to stay connected with some of the most relevant medical doctors around the World active in the integrative oncology field. Dr. Mihalcea and I have a close professional collaboration. In this context, we have regular video-calls to discuss novel treatment approaches for cancer patients. I very much appreciate Dr. Mihalcea for her knowledge and experience combining two important profiles: that of a scientists and of a clinician. In addition to this, I very much appreciate her very positive attitude to life, her curiosity and open mind. Anyone speaking with Dr. Mihalcea will end up with more energy and feeling more positive, as I always do.
Dr. LaValley – clinical researchers and physician practitioners of Molecular Integrative Oncology (MIO) integrative cancer treatments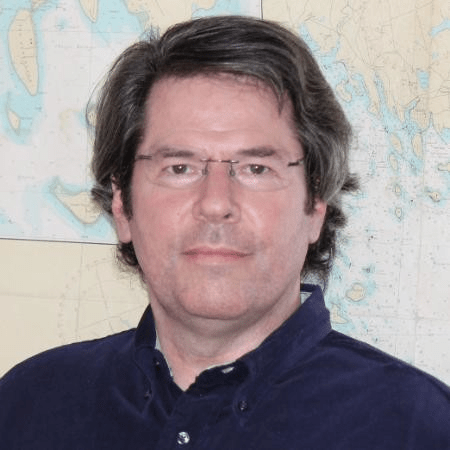 A short presentation from Dr. LaValley's website: "William LaValley MD is a physician in Austin, Texas and in Nova Scotia, Canada.  He has clinical expertise as a Functional, Integrative and Complementary Medicine physician, treating patients with chronic complex multisystem disease for over 31 years, and as a professional medical consultant to other physicians since the mid 1990's.  
Dr. LaValley develops advanced, personalized treatment plans containing a broad spectrum of rigorously evidence-based, molecularly-targeted, anti-cancer natural health product supplements and re-purposed pharmaceuticals intended for administration in addition to – not instead of – conventional oncology chemotherapy and radiation therapy. 
Dr. LaValley consults directly with people diagnosed with cancer (and their family) and then collaborates with their local treating physicians to develop the individualized, curated, evidence-based Cancer Wellness Plan®MD treatment plan recommendations for the patients' specific cancer cell types and particular medical circumstances (personalized customized treatment plan per person).  The local collaborating physician receives these turn-key, comprehensive, detailed anti-cancer treatment plan recommendations for specific natural health product supplements and re-purposed pharmaceuticals for consideration in their implementation of the oral at-home well-tolerated and safe administration of treatment for that patient.
Since early 2006, Dr. LaValley has developed an extensive, state-of-the-art, evidence-based relational database bioinformatics platform for the molecular biology of cancer, natural products, and re-purposed pharmaceuticals in cancer research and treatment.  This bioinformatics database platform is designed to build the precisely curated and personalized, molecularly-targeted, anti-cancer treatment plans recommended for administration in addition to – not instead of – conventional chemotherapy and radiation therapy.  Importantly, for patients who are not receiving chemotherapy or radiation therapy, these rigorously developed oral at-home treatment plans provide stand-alone, on-going, safe and well-tolerated molecularly-targeted anti-cancer treatment for significantly extended-duration clinical benefit – aiming to give patients significantly greater quality of life with significantly extended duration of life."
Dr. LaValley can be reached at www.LaValleyMDProtocols.com
My view: The breadth and the depth of knowledge in how cancer cells and tumours work and being able to translate that into innovative yet actionable oncology treatment options is what makes Dr. LaValley an outstanding Oncology Specialist. His long experience in working with cancer patients and their oncologists is also very important. I also appreciate Dr. LaValley for being hard-working, curious, quality and content oriented person. That is how I see Dr. LaValley based on a few e-mails and video calls we had so far.