When looking at cancer as a metabolic disease, mitochondria (the engine of the cell) plays a key role in tumor development (Ref.). As a result, mitochondria inhibitors are important tools to be included in an anticancer treatment strategy. There is vast amount of information available on the web on this subject, so I am not going to dive into the science of mitochondria and it's relevance to cancer. For anyone looking for a deeper understanding of this, it could be good to start with the Nature Review paper cited above. Nevertheless, here is a nice explanation from a small biotech company, Immunomet (developing a Metformin-like drug IM156), on the importance of mithocondria inhibitors:
"In many types of tumors, drug-resistant cells arising after treatment with a targeted therapy or chemotherapy drug show a metabolic profile that is distinct from the susceptible cells. Rapidly growing tumor cells that are sensitive to current therapies typically show enhanced activity of glucose uptake and glycolytic degradation of glucose to lactate to support their energy and biosynthetic needs. In contrast, the resistant subpopulations arising from many therapeutic treatments are slow growers that are highly dependent on mitochondrial metabolic activities – Krebs cycle and oxidative phosphorylation (OXPHOS) – for their biosynthetic and bioenergetic needs. These resistant cells harbor a greater ability to metastasize and initiate tumors, and therefore, eradicating the resistant subpopulations is a crucial aspect of modern anti-cancer drug development. The resistant population's dependence on mitochondrial metabolic activities makes it highly susceptible to the metabolic regulators targeting OXPHOS, and the combination of OXPHOS regulators has been proven to be an effective treatment option in suppressing the recurrence of tumors in a wide variety of preclinical studies." (Ref.)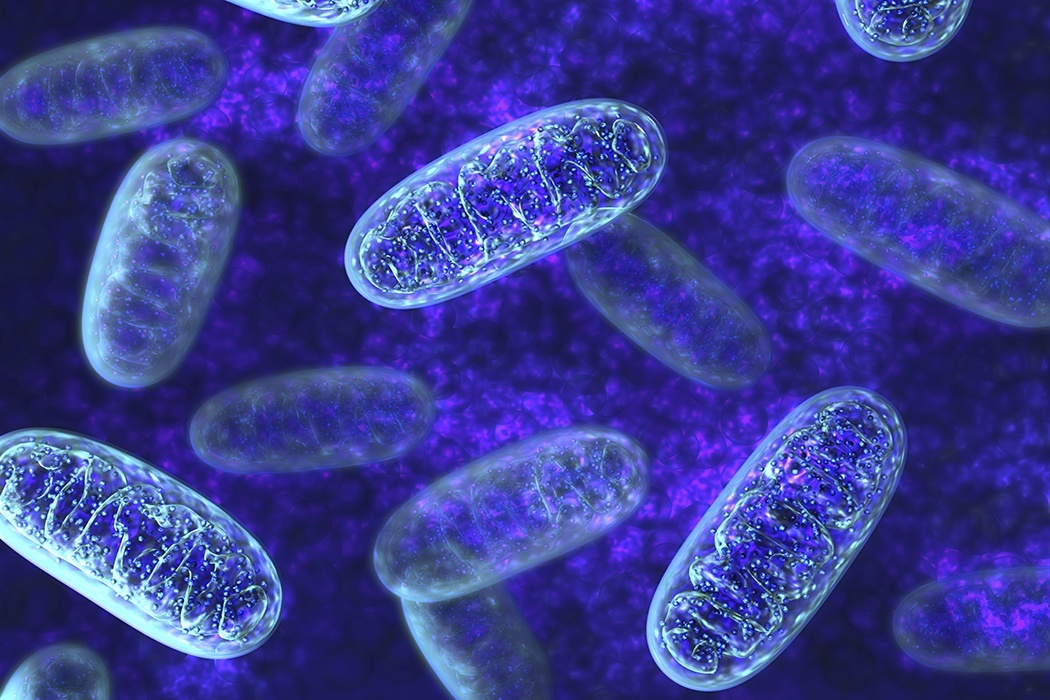 One other example of a mitochondria inhibitor currently developed by Rafael Pharmaceuticals is is CPI-613 (Ref.1, Ref.2). This drug is currently in clinical trials for various cancers, including pancreatic cancer (Ref.). Following results from previous trials, mitochondria inhibition approach looks very promising. For example, in one clinical trial CPI-613 was used in combination with bendamustine in patients with T-Cell Lymphoma, and exhibited a very good signal of efficacy with an 86 per cent Objective Response Rate (43 per cent Complete Response and 43 per cent Partial Response). (Ref.).
Interestingly, the design of the trial in pancreatic cancer it's not as I would expect. They give CPI-613 one day prior to chemotherapy (Ref.). However, as I discussed here (Ref.), it has been recently shown that mitochondria inhibitors are best given during the chemo day in order to increase chemo effectiveness. In contrast to that, when given prior to chemo they may lead to reduction of chemo effectiveness (I contacted Rafael Pharmaceuticals to check that but there was no response).
Nevertheless, mitochondria inhibitor alone may not be enough to kill tumors, but as visible from the clinical trial cited above, when combined with other therapies, such as chemotherapy, radiation (but also new therapies including glycolysis inhibitors such as 2-dg, 3-BP, etc.), the results may be very relevant.
We've had discussions on this website many times about the relevance of mitochondria inhibitor, so this subject may not be new for some. However, the results shown by CPI-613 are increasing our confidence in thsi approach, further supporting the need to consider mitochondria inhibitors when looking for a way to increase the chance of an effective treatment strategy.
Since CPI-613 is not yet available, the obvious next step is to search for other mito inhibitors that are both cheap and accessible. Here is a list of mitochondria inhibitors I am aware of, grouped depending on the mitochondria-related mechanism they disrupt (Figure 9 here is a nice Figure showing mitochondrial electron transport chain complexes involved in oxidative phosphorylation):
Mitochondrial complex I inhibitors:
Mitochondrial complex II inhibitors:
Lonidamine – Inhibition of Mitochondrial Complex II but not easily available (Ref.)
Mitochondrial complex III inhibitors:
Mitochondrial complex IV inhibitors:
Mitochondrial complex V inhibitors:
Meclizine, – Inhibition of Mitochondrial Complex V (Ref.1, Ref.2) – FDA approved drug – cheap and available
Bedaquiline – FDA-approved antibiotic inhibits mitochondrial ATP-synthase (complex V) (Ref.1, Ref.2)
Multiple complexes inhibitors:
Troglitazone

 (Ref.) – FDA approved drug – cheap and available inhibits Complexes II+III, IV, and V –  most potently inhibits complex IV (Ref.)
Other mitochondria inhibiting mechanism:
Artemisinin – disruption of mitochondria function (Ref.1, Ref.2) – plant extract previously discussed on this website (Ref.)

Doxycycline

, – FDA approved drug – cheap and available – inhibits Mito Biogenesis – inhibits mitochondrial protein translation (Ref.)

Tigecycline

 (Ref.) – FDA approved drug – injectable – inhibits Mito Biogenesis – inhibits mitochondrial protein translation (Ref.)
Azithromycin – FDA approved drug – inhibits Mito Biogenesis – inhibits mitochondrial protein translation (Ref.)
Salinomycin (Ref.) – not approved – expensive, intravenous, already used on humans and shown to be effective against cancer – rapid hyperpolarization of mitochondria and mitochondrial matrix acidification
The exact mechanism unknown (at least to me):
Propranolol (Ref.1, Ref.2, Ref.3) – FDA approved drug – oral, cheap and available

Caffeic acid phenyl ester

 (CAPE) from propolis (Ref.)
Others:
Here is a list of Natural Products Targeting the Mitochondria in Cancers:
If you are aware of any other (strong enough) mitochondria inhibitors, please post a comment here.
Note:
combining mito inhibitors with glycolisis (fermentation) inhibitors makes sense since different cancer cell types may undergo different bioenergetic changes, some to more glycolytic and some to more oxidative.
in addition, using only mito inhibitors is expected to lead to an increase of the glycolisis and systemic acidity. Therefore, if mito inhibitors are used for longer time, it may be not only good but desirable to combine them with glycolisis inhibitors (such as 2DG, high dose Vitamin C, etc.) and proton pump inhibitors (such as discussed here)  and alkalizing supplements (such as Basentabs).
interestingly, it has been suggested that mito inhibitors such as Metformin combined with proton ionophores such as Salinomycin, would induce a "Warburg trap" in tumor cells where they initially switch to glycolisis due to the mito inhibitors . However, glycolisis would than lead to increased acidity around the tumors.  Salinomycin on the other hand, due to its proton inophore action, will get the protons back into the tumors, which is not what cancer cells like. So they will try to push protons again out of the cells consuming all the energy. If the cell tries to produce more energy will only be able to do that via glycolisis which again leads to the production of protons. This is what is called "Warburg trap" and this is the point when cancer cells have to slow down and eventually die due to a high intracellular acidity. Please read this paper for more details (Ref.). In the same paper, the authors state the following: "We therefore suggest that post-surgery treatment with MCI inhibitors alone or as the Warburg trap drug combinations could be considered as a supportive therapy component, especially in cases of patients with tumors scored high for Wnt signaling, to prevent their tumor recurrence risk." I think this is a nice idea for a treatment strategy where I would combine two mito inhibitors (Metformin and Doxycicline) and Salinomycin as a proton inophor.
However, there is an unknown aspect regarding the combo of Canaglifozin with 2DG. That is because the main function of Canaglifozin is to inhibit glucose transporters. (Mito inhibition is just an off target action for the drug), which is why Canaglifozin is today used as an anti diabetic drug –> inhibition of some (but not all) glucose transporters (Ref.). And the open question is if is is good to combine the two:

a drawback could be that Canaglifozin  may reduce the 2DG absorption in the cancer cells.
the advantage on the other hand could be that Canaglifozin will reduce not only 2DG absorption in the cancer cells but also that of glucose – this in turn may even lead to higher anti cancer effects but also possibly higher side effects as normal cells will also be affected by these two drugs
Update July 8th, 2019: A paper recently published in Nature suggests that inhibition of BACH1 by an FDA approved drug Heme (marketed as Panhematin) makes cancer cells more dependent on mitochondrial respiration and as a result more susceptible to mitochondria inhibitors (Ref.)
Other References:
Mitochondrial metabolism and cancer https://www.nature.com/articles/cr2017155#ref172
Glycolysis has long been considered as the major metabolic process for energy production and anabolic growth in cancer cells. Although such a view has been instrumental for the development of powerful imaging tools that are still used in the clinics, it is now clear that mitochondria play a key role in oncogenesis. Besides exerting central bioenergetic functions, mitochondria provide indeed building blocks for tumor anabolism, control redox and calcium homeostasis, participate in transcriptional regulation, and govern cell death. Thus, mitochondria constitute promising targets for the development of novel anticancer agents. However, tumors arise, progress, and respond to therapy in the context of an intimate crosstalk with the host immune system, and many immunological functions rely on intact mitochondrial metabolism. Here, we review the cancer cell-intrinsic and cell-extrinsic mechanisms through which mitochondria influence all steps of oncogenesis, with a focus on the therapeutic potential of targeting mitochondrial metabolism for cancer therapy.
Non-redox-active lipoate derivates disrupt cancer cell mitochondrial metabolism and are potent anticancer agents in vivo. https://www.ncbi.nlm.nih.gov/pubmed/21769686
We report the analysis of CPI-613, the first member of a large set of analogs of lipoic acid (lipoate) we have investigated as potential anticancer agents. CPI-613 strongly disrupts mitochondrial metabolism, with selectivity for tumor cells in culture. This mitochondrial disruption includes activation of the well-characterized, lipoate-responsive regulatory phosphorylation of the E1α pyruvate dehydrogenase (PDH) subunit. This phosphorylation inactivates flux of glycolysis-derived carbon through this enzyme complex and implicates the PDH regulatory kinases (PDKs) as a possible drug target. Supporting this hypothesis, RNAi knockdown of the PDK protein levels substantially attenuates CPI-613 cancer cell killing. In both cell culture and in vivo tumor environments, the observed strong mitochondrial metabolic disruption is expected to significantly compromise cell survival. Consistent with this prediction, CPI-613 disruption of tumor mitochondrial metabolism is followed by efficient commitment to cell death by multiple, apparently redundant pathways, including apoptosis, in all tested cancer cell lines. Further, CPI-613 shows strong antitumor activity in vivo against human non-small cell lung and pancreatic cancers in xenograft models with low side-effect toxicity.
Therapeutic potential of CPI-613 for targeting tumorous mitochondrial energy metabolism and inhibiting autophagy in clear cell sarcoma.  https://www.ncbi.nlm.nih.gov/pubmed/29879220
Clear cell sarcoma (CCS) is an aggressive type of soft tissue tumor that is associated with high rates of metastasis. In the present study, we found that CPI-613, which targets tumorous mitochondrial energy metabolism, induced autophagosome formation followed by lysosome fusion in HS-MM CCS cells in vitro. Interestingly, CPI-613 along with chloroquine, which inhibits the fusion of autophagosomes with lysosomes, significantly induced necrosis of HS-MM CCS cell growth in vitro. Subsequently, we established a murine orthotropic metastatic model of CCS and evaluated the putative suppressive effect of a combination of CPI-613 and chloroquine on CCS progression. Injection of HS-MM into the aponeuroses of the thigh, the most frequently affected site in CCS, resulted in massive metastasis in SCID-beige mice. By contrast, intraperitoneal administration of CPI-613 (25 mg/kg) and chloroquine (50 mg/kg), two days a week for two weeks, significantly decreased tumor growth at the injection site and abolished metastasis. The present results imply the inhibitory effects of a combination of CPI-613 and chloroquine on the progression of CCS.
Canagliflozin mediated dual inhibition of mitochondrial glutamate dehydrogenase and complex I: an off-target adverse effect. https://www.ncbi.nlm.nih.gov/pubmed/29445145
Recent FDA Drug Safety Communications report an increased risk for acute kidney injury in patients treated with the gliflozin class of sodium/glucose co-transport inhibitors indicated for treatment of type 2 diabetes mellitus. To identify a potential rationale for the latter, we used an in vitro human renal proximal tubule epithelial cell model system (RPTEC/TERT1), physiologically representing human renal proximal tubule function. A targeted metabolomics approach, contrasting gliflozins to inhibitors of central carbon metabolism and mitochondrial function, revealed a double mode of action for canagliflozin, but not for its analogs dapagliflozin and empagliflozin. Canagliflozin inhibited the glutamate dehydrogenase (GDH) and mitochondrial electron transport chain (ETC) complex I at clinically relevant concentrations. This dual inhibition specifically prevented replenishment of tricarboxylic acid cycle metabolites by glutamine (anaplerosis) and thus altered amino acid pools by increasing compensatory transamination reactions. Consequently, canagliflozin caused a characteristic intracellular accumulation of glutamine, glutamate and alanine in confluent, quiescent RPTEC/TERT1. Canagliflozin, but none of the classical ETC inhibitors, induced cytotoxicity at particularly low concentrations in proliferating RPTEC/TERT1, serving as model for proximal tubule regeneration in situ. This finding is testimony of the strong dependence of proliferating cells on glutamine anaplerosis via GDH. Our discovery of canagliflozin-mediated simultaneous inhibition of GDH and ETC complex I in renal cells at clinically relevant concentrations, and their particular susceptibility to necrotic cell death during proliferation, provides a mechanistic rationale for the adverse effects observed especially in patients with preexisting chronic kidney disease or previous kidney injury characterized by sustained regenerative tubular epithelial cell proliferation.
Troglitazone Stimulates Cancer Cell Uptake of 18F-FDG by Suppressing Mitochondrial Respiration and Augments Sensitivity to Glucose Restriction. https://www.ncbi.nlm.nih.gov/pubmed/26449833
We evaluated how troglitazone influences cancer cell glucose metabolism and uptake of (18)F-FDG, and we investigated its molecular mechanism and relation to the drug's anticancer effect.
METHODS:
Human T47D breast and HCT116 colon cancer cells that had been treated with troglitazone were measured for (18)F-FDG uptake, lactate release, oxygen consumption rate, mitochondrial membrane potential, and intracellular reactive oxygen species. Viable cell content was measured by sulforhodamine-B assays.
RESULTS:
Treatment with 20 μM troglitazone for 1 h acutely increased (18)F-FDG uptake in multiple breast cancer cell lines, whereas HCT116 cells showed a delayed reaction. In T47D cells, the response occurred in a dose-dependent (threefold increase by 40 μΜ) manner independent of peroxisome proliferator-activated receptor-γ and was accompanied by a twofold increase of lactate production, consistent with enhanced glycolytic flux. Troglitazone-treated cells showed severe reductions of the oxygen consumption rate, indicating suppression of mitochondrial respiration, which was accompanied by significantly decreased mitochondrial membrane potential and increased concentration of reactive oxygen species. Troglitazone dose-dependently reduced T47D and HCT116 cell content, which was significantly potentiated by restriction of glucose availability. In T47D cells, cell reduction closely correlated with the magnitude of increase in relative (18)F-FDG uptake (r = 0.821, P = 0.001).
CONCLUSION:
Troglitazone stimulates cancer cell uptake of (18)F-FDG through a shift of metabolism toward glycolytic flux, likely as an adaptive response to impaired mitochondrial oxidative respiration.
Cancer stem cells (CSCs): metabolic strategies for their identification and eradication https://www.ncbi.nlm.nih.gov/pmc/articles/PMC5941316/
Phenotypic and functional heterogeneity is one of the most relevant features of cancer cells within different tumor types and is responsible for treatment failure. Cancer stem cells (CSCs) are a population of cells with stem cell-like properties that are considered to be the root cause of tumor heterogeneity, because of their ability to generate the full repertoire of cancer cell types. Moreover, CSCs have been invoked as the main drivers of metastatic dissemination and therapeutic resistance. As such, targeting CSCs may be a useful strategy to improve the effectiveness of classical anticancer therapies. Recently, metabolism has been considered as a relevant player in CSC biology, and indeed, oncogenic alterations trigger the metabolite-driven dissemination of CSCs. More interestingly, the action of metabolic pathways in CSC maintenance might not be merely a consequence of genomic alterations. Indeed, certain metabotypic phenotypes may play a causative role in maintaining the stem traits, acting as an orchestrator of stemness. Here, we review the current studies on the metabolic features of CSCs, focusing on the biochemical energy pathways involved in CSC maintenance and propagation. We provide a detailed overview of the plastic metabolic behavior of CSCs in response to microenvironment changes, genetic aberrations, and pharmacological stressors. In addition, we describe the potential of comprehensive metabolic approaches to identify and selectively eradicate CSCs, together with the possibility to 'force' CSCs within certain metabolic dependences, in order to effectively target such metabolic biochemical inflexibilities. Finally, we focus on targeting mitochondria to halt CSC dissemination and effectively eradicate cancer.
Antibiotics that target mitochondria effectively eradicate cancer stem cells, across multiple tumor types: Treating cancer like an infectious disease http://www.oncotarget.com/index.php?journal=oncotarget&page=article&op=view&path[0]=3174&path[1]=6141
Here, we propose a new strategy for the treatment of early cancerous lesions and advanced metastatic disease, via the selective targeting of cancer stem cells (CSCs), a.k.a., tumor-initiating cells (TICs). We searched for a global phenotypic characteristic that was highly conserved among cancer stem cells, across multiple tumor types, to provide a mutation-independent approach to cancer therapy. This would allow us to target cancer stem cells, effectively treating cancer as a single disease of "stemness", independently of the tumor tissue type. Using this approach, we identified a conserved phenotypic weak point – a strict dependence on mitochondrial biogenesis for the clonal expansion and survival of cancer stem cells. Interestingly, several classes of FDA-approved antibiotics inhibit mitochondrial biogenesis as a known "side-effect", which could be harnessed instead as a "therapeutic effect". Based on this analysis, we now show that 4-to-5 different classes of FDA-approved drugs can be used to eradicate cancer stem cells, in 12 different cancer cell lines, across 8 different tumor types (breast, DCIS, ovarian, prostate, lung, pancreatic, melanoma, and glioblastoma (brain)). These five classes of mitochondrially-targeted antibiotics include: the erythromycins, the tetracyclines, the glycylcyclines, an anti-parasitic drug, and chloramphenicol. Functional data are presented for one antibiotic in each drug class: azithromycin, doxycycline, tigecycline, pyrvinium pamoate, as well as chloramphenicol, as proof-of-concept. Importantly, many of these drugs are non-toxic for normal cells, likely reducing the side effects of anti-cancer therapy. Thus, we now propose to treat cancer like an infectious disease, by repurposing FDA-approved antibiotics for anti-cancer therapy, across multiple tumor types. These drug classes should also be considered for prevention studies, specifically focused on the prevention of tumor recurrence and distant metastasis. Finally, recent clinical trials with doxycycline and azithromycin (intended to target cancer-associated infections, but not cancer cells) have already shown positive therapeutic effects in cancer patients, although their ability to eradicate cancer stem cells was not yet appreciated.
Use of tigecycline for treatment of cancer https://patents.google.com/patent/WO2011109899A1/en
Cancer stem cells exhibit different metabolic profiles from other cancer cells, such that they do not readily respond to treatment using conventional chemotherapeutic agents. Studies disclosed herein now demonstrate that the glycylcycline antibiotic tigecycline (a tetracycline derivative) exhibits anti-cancer activity, including activity against cancer stem cells. This anti-neoplastic activity appears to be due to inhibition of mitochondrial protein synthesis in the cancer cells. In preferred embodiments, the cancer to be treated is a hematological cancer, such as leukemia, lymphoma or myeloma.
Oxidative Phosphorylation as an Emerging Target in Cancer Therapy https://www.ncbi.nlm.nih.gov/pubmed/29420223
Cancer cells have upregulated glycolysis compared with normal cells, which has led many to the assumption that oxidative phosphorylation (OXPHOS) is downregulated in all cancers. However, recent studies have shown that OXPHOS can be also upregulated in certain cancers, including leukemias, lymphomas, pancreatic ductal adenocarcinoma, high OXPHOS subtype melanoma, and endometrial carcinoma, and that this can occur even in the face of active glycolysis. OXPHOS inhibitors could therefore be used to target cancer subtypes in which OXPHOS is upregulated and to alleviate therapeutically adverse tumor hypoxia. Several drugs including metformin, atovaquone, and arsenic trioxide are used clinically for non-oncologic indications, but emerging data demonstrate their potential use as OXPHOS inhibitors. We highlight novel applications of OXPHOS inhibitors with a suitable therapeutic index to target cancer cell metabolism.
3D high-content screening for the identification of compounds that target cells in dormant tumor spheroid regions https://www.sciencedirect.com/science/article/pii/S0014482714000263
NADH autofluorescence, a new metabolic biomarker for cancer stem cells: Identification of Vitamin C and CAPE as natural products targeting "stemness" https://www.ncbi.nlm.nih.gov/pmc/articles/PMC5400535/
Here, we assembled a broad molecular "tool-kit" to interrogate the role of metabolic heterogeneity in the propagation of cancer stem-like cells (CSCs). First, we subjected MCF7 cells to "metabolic fractionation" by flow cytometry, using fluorescent mitochondrial probes to detect PCG1α activity, as well ROS and hydrogen-peroxide (H2O2) production; NADH levels were also monitored by auto-fluorescence. Then, the various cell populations were functionally assessed for "stem cell activity", using the mammosphere assay (3D-spheroids). Our results indicate that a sub-population of MCF7 cells, with increased PGC1α activity, high mitochondrial ROS/H2O2 production and high NADH levels, all form mammospheres with a higher efficiency. Thus, it appears that mitochondrial oxidative stress and the anti-oxidant response both contribute to the promotion of mitochondrial biogenesis and oxidative metabolism in CSCs. Further validation was provided by using specific inhibitors to target metabolic processes (the NAD+ salvage pathway, glycolysis, mitochondrial protein synthesis and OXPHOS), significantly reducing CSC propagation. As a consequence, we have now identified a variety of clinically-approved drugs (stiripentol), natural products (caffeic acid phenyl ester (CAPE), ascorbic acid, silibinin) and experimental pharmaceuticals (actinonin, FK866, 2-DG), that can be used to effectively inhibit CSC activity. We discuss the use of CAPE (derived from honey-bee propolis) and Vitamin C, as potential natural therapeutic modalities. In this context, Vitamin C was ∼10 times more potent than 2-DG for the targeting of CSCs. Similarly, stiripentol was between 50 to 100 times more potent than 2-DG.
Targeting Mitochondria for Treatment of Chemoresistant Ovarian Cancer https://www.mdpi.com/1422-0067/20/1/229/htm
Ovarian cancer is the leading cause of death from gynecologic malignancy in the Western world. This is due, in part, to the fact that despite standard treatment of surgery and platinum/paclitaxel most patients recur with ultimately chemoresistant disease. Ovarian cancer is a unique form of solid tumor that develops, metastasizes and recurs in the same space, the abdominal cavity, which becomes a unique microenvironment characterized by ascites, hypoxia and low glucose levels. It is under these conditions that cancer cells adapt and switch to mitochondrial respiration, which becomes crucial to their survival, and therefore an ideal metabolic target for chemoresistant ovarian cancer. Importantly, independent of microenvironmental factors, mitochondria spatial redistribution has been associated to both tumor metastasis and chemoresistance in ovarian cancer while specific sets of genetic mutations have been shown to cause aberrant dependence on mitochondrial pathways in the most aggressive ovarian cancer subtypes. In this review we summarize on targeting mitochondria for treatment of chemoresistant ovarian cancer and current state of understanding of the role of mitochondria respiration in ovarian cancer. We feel this is an important and timely topic given that ovarian cancer remains the deadliest of the gynecological diseases, and that the mitochondrial pathway has recently emerged as critical in sustaining solid tumor progression.
Hallmarks of cancer stem cell metabolism https://www.nature.com/articles/bjc2016152
Cancer cells adapt cellular metabolism to cope with their high proliferation rate. Instead of primarily using oxidative phosphorylation (OXPHOS), cancer cells use less efficient glycolysis for the production of ATP and building blocks (Warburg effect). However, tumours are not uniform, but rather functionally heterogeneous and harbour a subset of cancer cells with stemness features. Such cancer cells have the ability to repopulate the entire tumour and thus have been termed cancer stem cells (CSCs) or tumour-initiating cells (TICs). As opposed to differentiated bulk tumour cells relying on glycolysis, CSCs show a distinct metabolic phenotype that, depending on the cancer type, can be highly glycolytic or OXPHOS dependent. In either case, mitochondrial function is critical and takes centre stage in CSC functionality. Remaining controversies in this young and emerging research field may be related to CSC isolation techniques and/or the use of less suitable model systems. Still, the apparent dependence of CSCs on mitochondrial function, regardless of their primary metabolic phenotype, represents a previously unrecognised Achilles heel amendable for therapeutic intervention. Elimination of highly chemoresistant CSCs as the root of many cancers via inhibition of mitochondrial function bears the potential to prevent relapse from disease and thus improve patients' long-term outcome.
Disclaimer:
This site is not designed to and does not provide medical advice, professional diagnosis, opinion, treatment or services to you or to any other individual. Through this site and linkages to other sites, I provide general information for educational purposes only. The information provided in this site, or through linkages to other sites, is not a substitute for medical or professional care, and you should not use the information in place of a visit, call consultation or the advice of your physician or other healthcare provider. I am not liable or responsible for any advice, course of treatment, diagnosis or any other information, services or product you obtain through this site. This is just my own personal opinion regarding what we have learned on this road.
Please read an extended version of the Disclaimer here: https://www.cancertreatmentsresearch.com/?page_id=1794
Related Articles